Thanks Sara Rall for this guest post!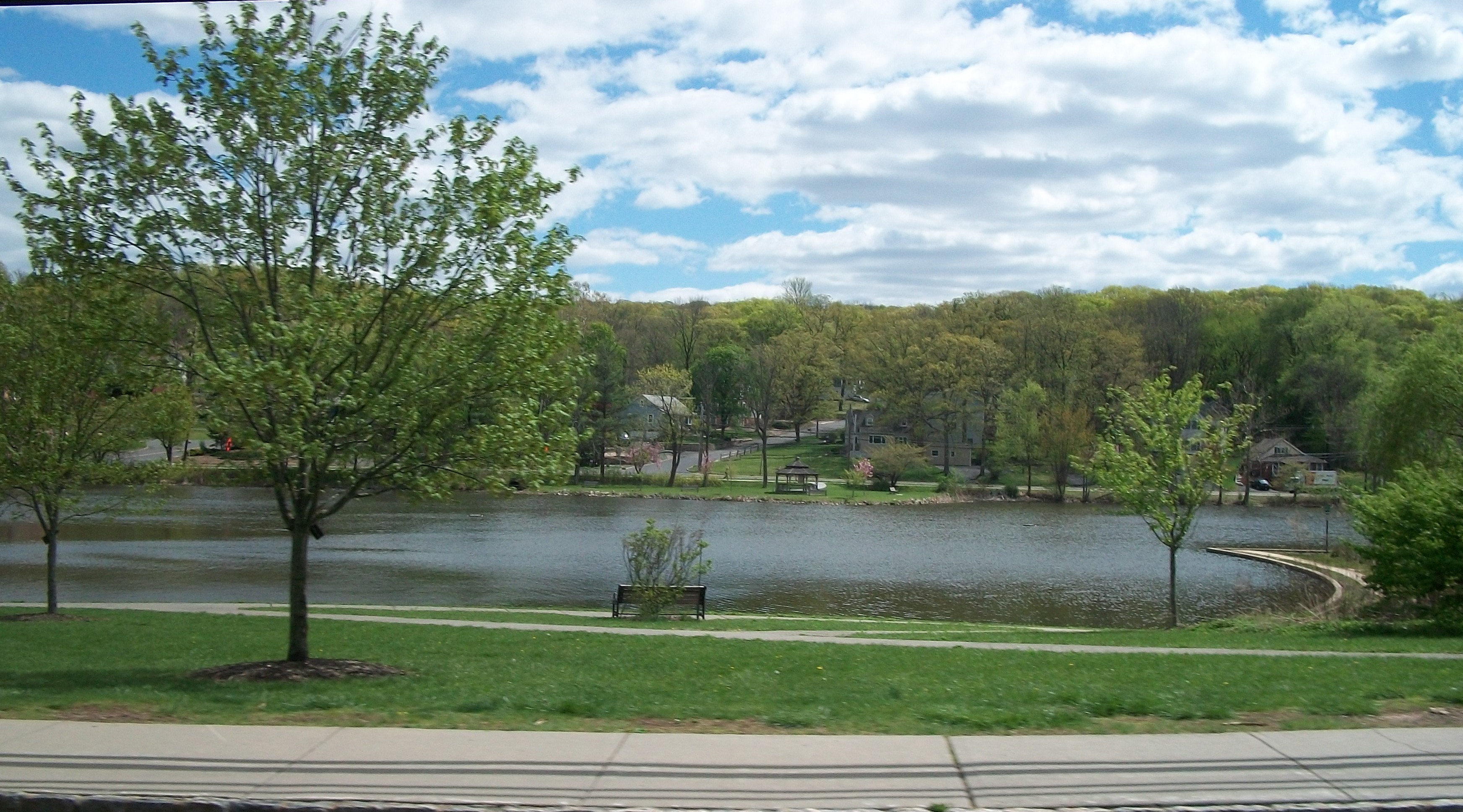 Mobus Park, Brookdale Rd., near Mountain Blvd., Watchung, Union Co.
Mobus Park is a lovely little shady community playground next to Watchung Lake. They have two metal and plastic play structures with a little play house under the one for younger kids, and a steep climbing wall and inclined parallel bars on the larger one. There are 4 swings (2 infant) and a nice pavilion with bathrooms and water fountain.
It is right next to a small, shallow brook, and though my younger children hadn't noticed this, my older ones spent most of the time throwing rocks and sticks in.
There is a very popular walking path around Watchung Lake that goes right past the playground. It's about a mile long and features a couple of gazebos and a good view of a dam/waterfall and fountains. You can also park on Stirling Rd. near the Watchung circle and walk the path, with the playground falling about half-way around, if you are looking for more exercise.
Marino's Pizza, about a mile south of the lake on Somerset St. has great pizza and Italian food. www.marinos-pizza.com