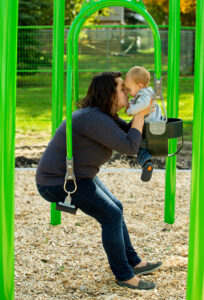 Looking for the unusual in August!
Random winner picked end of August ($5 Dunkin Gift Card) 
We were inspired by this really cool swing that we found in our travels.  I would love to know where we can find more of these!!!
So wanted to get everyone in on the fun for August.
So if you find something UNUSUAL must be in NJ, post YOUR pic or 2 or more and tag us on IG or FB @njplaygrounds and let us know the location (name of park town/city and state)!  
Some examples include tire swings, that we don't see often, merry go rounds, and skate parks! I'm sure you can find something neat. 
At the end we'll collect our favorite pics and do a post about it! (So make sure you are ok with us sharing the pics for our audience) 
If you want to send them to us here instead of social media you can as well and we'll contact you by email when we do our drawing at the end of August!