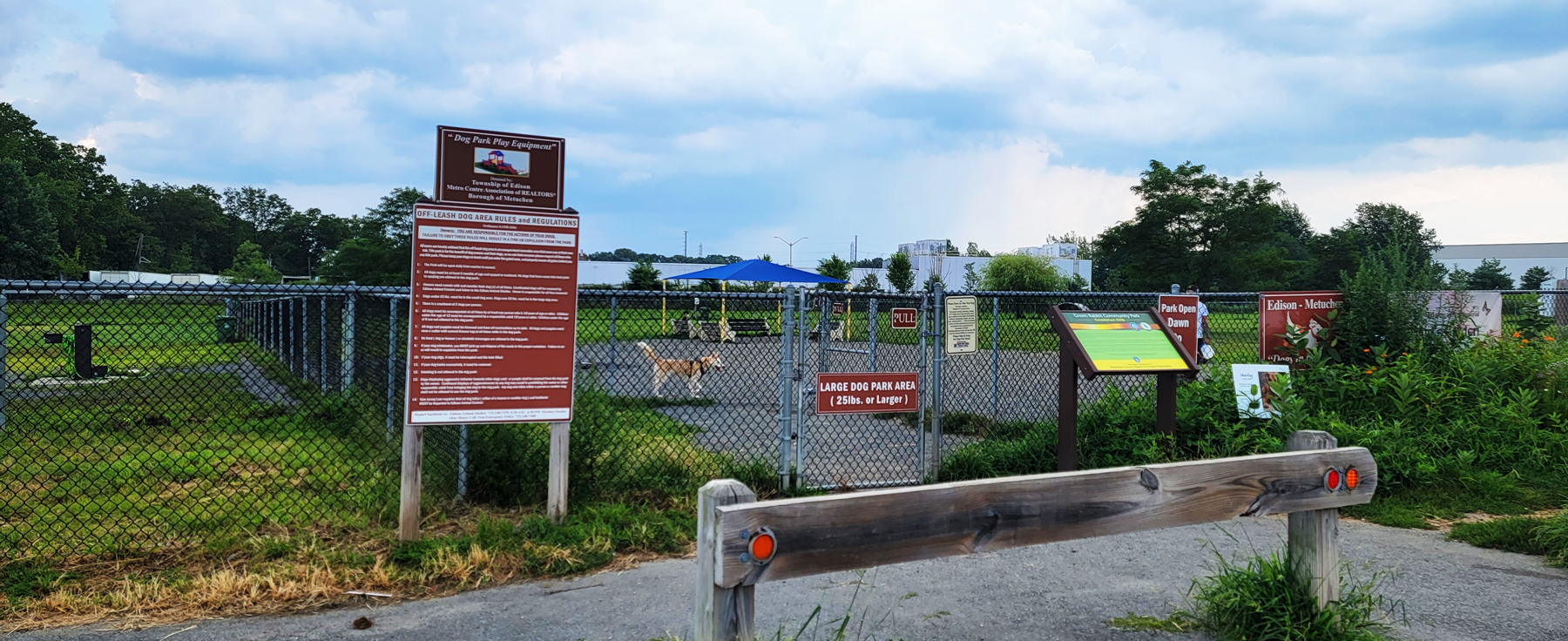 Edison-Metuchen Dog Park is located on 200 Whitman Ave, Edison, NJ, US, 08817 (parking lot is conveniently located near a kids playground as well)
Editor's Note:  This was a great park to visit in Middlesex County, well stocked with bags and seating areas and childrens play area off to the side. 
This dog park is a fully-fenced area with benches, water fountains, trash receptacles, walking paths, and a paved parking area.  After visiting a dog park without any water fountains we definitely appreciate it.  This was a very spacious place, with a nice shaded area for dog owners.  
Check out the video we did for it below: