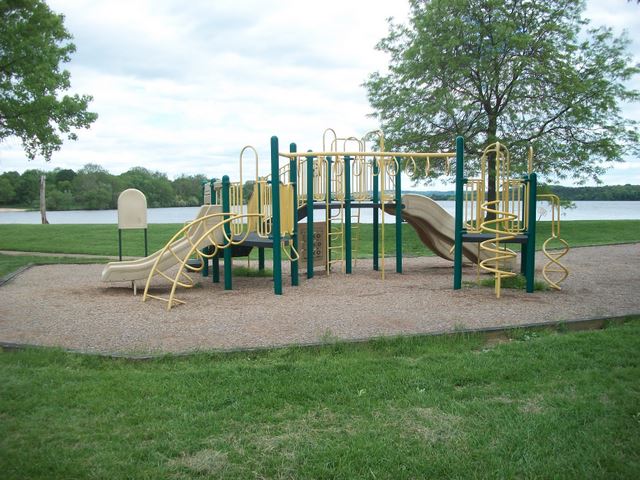 For additional information check out the NJ State Parks link
From Sara Rall-
Spruce Run, 1 Van Syckles Rd., Hampton, Union Twp. (Hunterdon Co.) is a beautiful state park on a big reservoir. There is an entrance fee in the summer.
The park has an average-sized play structure and swings right next to the big sandy beach that in summer has life guards and opens for swimming, but is great for playing on all year round. There are changing rooms and bathrooms, and concession stands in the summer.
Near the beach is a family picnic area with a pavilion. There are very nice paved trails from the beach to the tower and a stone house not far away, with lovely views of the lake and big boulders to climb on.
Boats of all kinds are also available to rent in the summer right inside the park, or you can bring your own, and fishing is very popular here, too.