Guest Post by Sara Rall-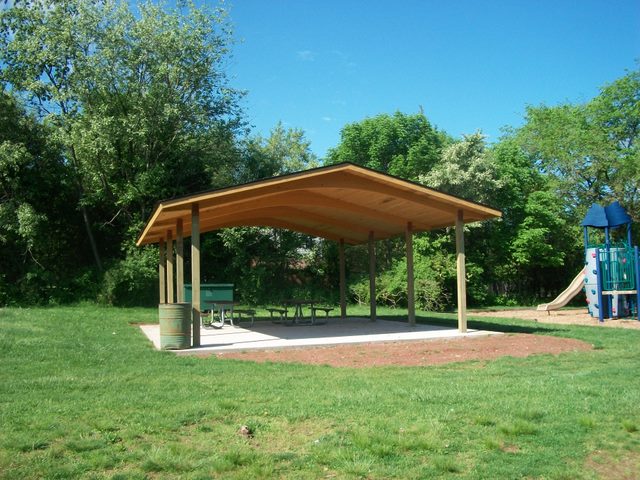 Dunham Lebed Park, Willow Ave and 15th St. in the Ukrainian Village section of Franklin Twp., Somerset County is a lovely neighborhood park perfect for kids who like plastic climbing walls.
There is one main play structure in this sunny park, but it has more climbing walls than I've seen anywhere. There is also a pleasant picnic pavilion, several swings, a basketball court and a big playing field.
The neighborhood is quiet, with excellent sidewalks for walking or side streets for biking. There is a porta-potty available at the parking lot. The park is well fenced.