Shongum Elementary School is located on 9 Arrow Pl in Randolph, NJ
Description
Small shady playground in the front of the school, larger equipment around the back of the school.
Directions
From Route 10W take the jug handle just prior to Littleton Rd/US 202 (Wendy's on your right) to turn left and cross over Route 10 onto Littleton Rd. Continue on US-202 into Morris Plains.  Bear left at the train station to stay on 202 and then turn right onto West Hanover Ave.  Continue for almost 4 miles and then turn left onto Arrow Pl.
Parking: Medium
Picnicking: A couple tables near the larger playground
Climbing:  Circle of bars, rope wall, repeller, ladders, climbing and fireman's pole, disc climb
Playthings: Spinning maze, call boxes, narrow drawbridge, steering wheel
Seesaws: Frog and elephant bouncies
Slides: Two toddler, one chute, one corkscrew
Sports: Open field for soccer or play
Swings: Six full size
Walking Paths: Randolph trails accessible behind larger playground
Other Cool Stuff: Four square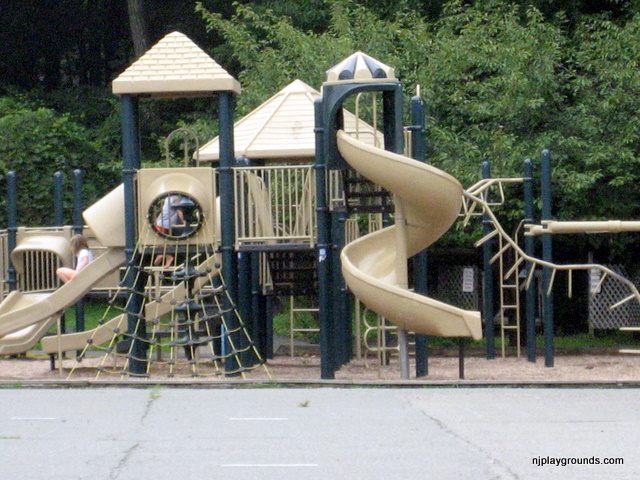 Make a Day of It
Visit Morris County's September 11th Memorial on West Hanover Ave or stop in to see the animals at Sun High Orchards.
For more playgrounds in Randolph, click here. If you are looking for a five star playground in Randolph, check out Brundage Park!
Want to check out the Biggest and Best, click here for our map and links!