Is your indoor play place covered?  Contact us for information on sponsoring your location.
Special Coupon Offer from our Affiliate!

Kidz Village is located on 801 Boulevard, Kenilworth, NJ.  (Gray building by A&P).
Revisited the site on a busy Friday before President's weekend.  My boys love it here, and they make you feel safe as there is only one entrance/exit and you are only allowed to come in with a child, not alone.  They make sure to number you so you match the children that you come with, in case you try to trade yours for another one :)  I had the pleasure of meeting the owner Angela, who I was happy to hear the business is doing very well. Hours: Sun-Thur 10am -7pm Friday 10am-9pm Saturday 10am-9pm
UPDATE 7/2009-Â  No longer have high school musical room!
Instead new tot room


Indoor jungle gym, movie theatre where kids videos are played, salon, dance academy, tool shop, play diner, play grocery store with carts, and spongy ball launching place for older kids.
Great fun, food service was not very efficient when ordering special items however the second time I learned to order what is already available, slices of pizza, for example, and it was much better..
The staff was very friendly.  They have various activities including a build your own pizza which was nice.
according to website as of 11/2010-Â  Price:
Children 2 years and older $9.99 weekdays/$10.99 Saturday & Sunday
Walkers to under 2 years old $6.99 weekdays/$7.99 Saturday & Sunday
also for $30/year I joined the moms club which is only $5.99/kid M-F from 9-2pm, great deal for those in the area.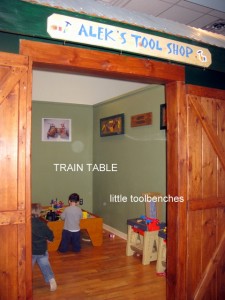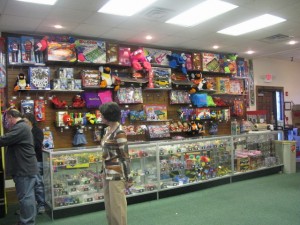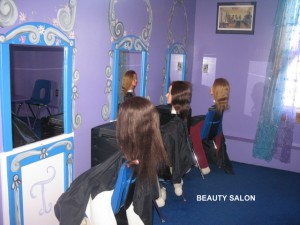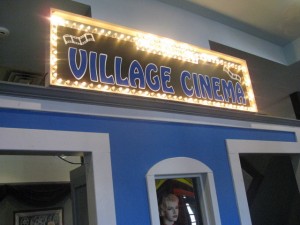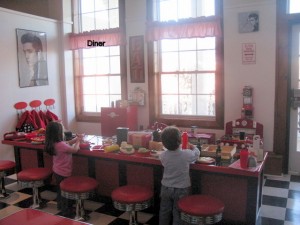 Review section below:Â  (All reviews are from comments that were received via email or comment section)
From:Â  Â Lauren
Comment Received Date:Â  8/8/2009
"We had our daughter's birthday party at Kidz Village a couple of weeks ago and could not have asked for a better experience. Our party hostess was very friendly and really tried hard to personalize the party for my daughter. She is already asking me if she can have her next party at Kidz Village!
I was really impressed with how clean the facility is. There were always staff members straightening up the rooms and cleaning the play areas. The bathrooms very also very clean.
I also like how they don't allow adults in without a child. We felt very safe knowing our youngest daughter could not just run out the doors near the front, they must be buzzed out with an adult.
The pizza was also very good! You can actually see the staff making the pizzas by hand by the restaurant area.
Overall, we had a great experience and plan to book our other daughter's party there in the fall."
From: jennifer cavalluzzi
Comment Received Date:Â  8/17/2009
"WOW can't begin to express what a wonderful place Kidzvillage is. From the minute I came to check the place out for my daughter's 7th birthday, I knew that's where her party would be. Angela was amazing with the information I needed. Any questions I had she was always available.
My daughter could not wait for the morning of her party. Everytime I turned around one of the parents would ask me, How did you find this place? Did you ever go to a party here? This place is great. The parents really enjoyed the freedom the kids had to go from room to room and that they could relax and not worry that their child could run out or leave with another adult.
The kids at the party kept saying they can't wait to come back. It was so much fun.
My biggest thing was that the place is extremely clean, the pizza is delicious and the staff was incredible.
I would definitley recommend this place to everyone I know. I told Angela we will visit again just to come hang out and play.
A big thanks also to Amy for running a fantastic party with soooooo many kids.
Two thumbs up for Kidzvillage."
From: Krysten
Comment Received Date:Â  3/24/2010
"I was at Kidz Village for my Granddaughter's birthday party; we were very impressed on how clean Kidz Village is kept. The bathrooms were always being cleaned, which I think is not so easy considering all the children that go in them. And we all know how messy kids can get in the bathrooms. My granddaughter loved her party host; she was very attentive to all our needs. Everything went well in the party room; I never had to lift a finger. My daughter loved the pizza, and she is very picky about her pizza. We watched how the pizza was being made; it is on a conveyer belt so I do not understand how anything can go wrong. I would recommend Kidz Village to all who want to give their child a Great Birthday Party.
P.S. All the staff was great"
Website explains alot more:Â  http://www.kidzvillage.com/