Another fine guest post by Sara Rall-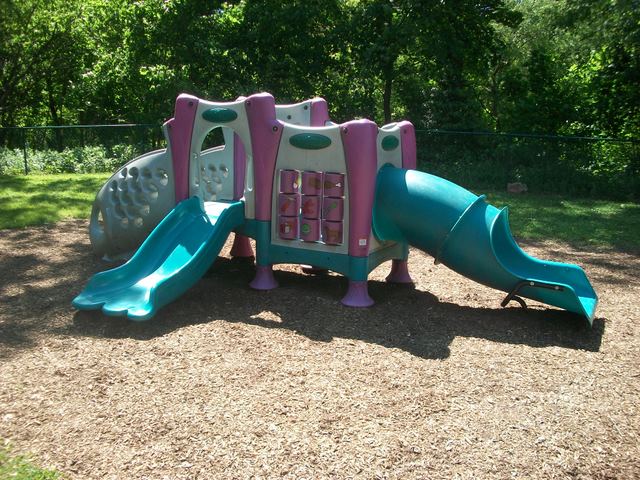 Victor Crowell Park playground at the corner of Green Ave and Willow Dr. in Middlesex is a lovely shady park alongside a river. The playground has a structure for older children and one for very young.
There is also a big plastic climbing wall and a cute bird seesaw. All this is at one end of a closed off road perfect for perfecting your biking skills that runs along beautiful "Lake" Creighton (really more of a large pond) with an interesting bridge and fishing docks. At the far end is an interesting 9-11 memorial.
If you are looking for more playgrounds in middlesex county, check out this link that tags all of them, (click on older entries as well).
Below are more pictures of Crowell Park from Sara Rall!