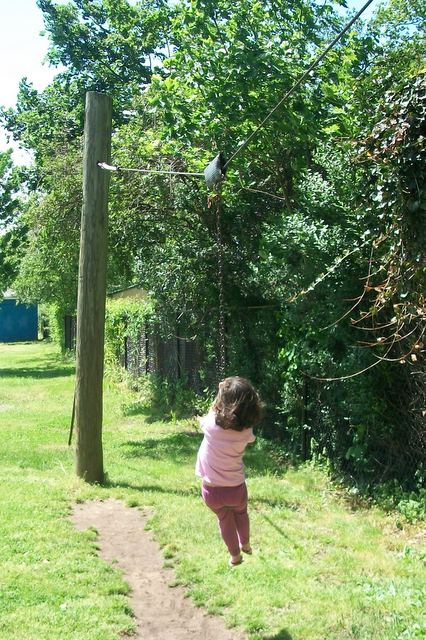 Guest Post by Sara Rall-
Morecraft Park, at the corner of 1st St. and Sanford Ave in Dunellen, Middlesex County is a pleasant neighborhood park with some interesting features.
There is a somewhat aging play structure for older children with lots of interesting twisted-metal climbers, and a newer, plastic play area for younger children with fish-themed stairs and a wiggly slide, among other things.
They also have two rocking cars (one police, one fire–where's the ambulance I ask, as the captain of my  local rescue squad) and a Tarzan-style zip line.
They have a basketball court and a grassy field. The playground is completely fenced and on quiet streets. Only on-street parking available, and no bathrooms. More pictures below!!