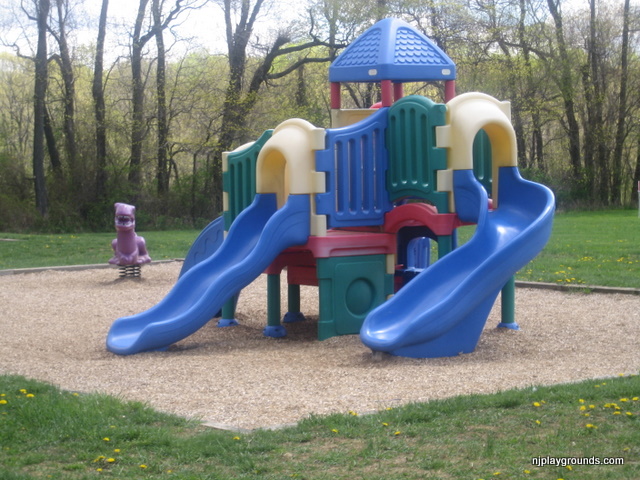 Editor's Note:  So about a year ago, I had attempted a Celebrity Poll for NJ Parks.  Although follow-up was pretty scarce, we did get a great recommendation from one of my favorite comedians and author, Jim Breuer, a Chester resident via email.  I also was lucky enough to meet him at an event at the Borgata.  For more pictures check out our gallery below!
Here is why Jim loves Chubb Park:
"BUT just to play my kids love grove street and CHUBB park, the openness of CHUBB park my kids run around there and go sleigh riding on the hills during the winter.
The playground is just enough to keep their imaginations going I would say for a great outdoor day and hike it's hacklbarny and for a great place to play and hang out CHUBB AND i forgot the kids Loooooove the pond .  They spend hrs at a time trying to catch fish and feeding them.  I have spent half days at CHUBB .  they go from the pond to the playground to just running around

take care

jim"


Thank you Jim Breuer for the recommendation, which my kids had a great time although they did remove the bigger structure, not sure if anything else is going in its place.  But the group spinner was a hit.
Make sure you check out Jim's other recommendation, which is a favorite among many of our fans, Hacklebarney.  Hacklebarney in the summertime can definitely pass for your own natural sprayground!   Love his book by the way, if anyone wants a fun and inspiring read, take a look at "I'm Not High". I'll be posting some other NJ celebs recs as I get feedback!  NJ native, Jay Mohr has recommended one in Verona, Essex county that will be featured in the summer.
Below is more information on Chubb Park, content from the result of our merge with The Playground Guide!
Note: Had to edit content as they removed the older structure for the big kids.
Route 24, 1/2 mile west of Route 206
From I-287 North take exit #22B which is Rt. 202/206 North. Follow 206 North to Rt. 24 in Chester. Turn left onto Rt. 24 and the park entrance is about 3/4 mi. on right.  The playground is at the back of the park.
This is the town's busiest park with many fields, monuments, and special events. As of 11/2010, they had removed the older playground equipment, but there remains the Little Tikes area for toddlers, and they put in a new spinner and a huge climbing structure.  Great spot for Tennis as courts are adjacent to the playground.
Seesaws: Purple dinosaur bouncy
Sports: Two tennis courts, multiple ball fields, four soccer fields
Swings: Two toddler, two full size
Spinner:Â  A large one, perfect for a group of kids!
Walking Paths: Access to Patriots Path Hiking Trails, walking paths around pond
Water: Ice skating and nature pond with shelter
Other Cool Stuff: Sledding hill, Veterans and 9-11 memorials
Make a Day of It
Get creative at Studio U, stop for homemade ice cream or to visit the animals at Alstede's Farm or head back into Chester for sweets from Black River Candy Shoppe.
Check out Ort Farms! Video below of Ort Farms and Chubb Park