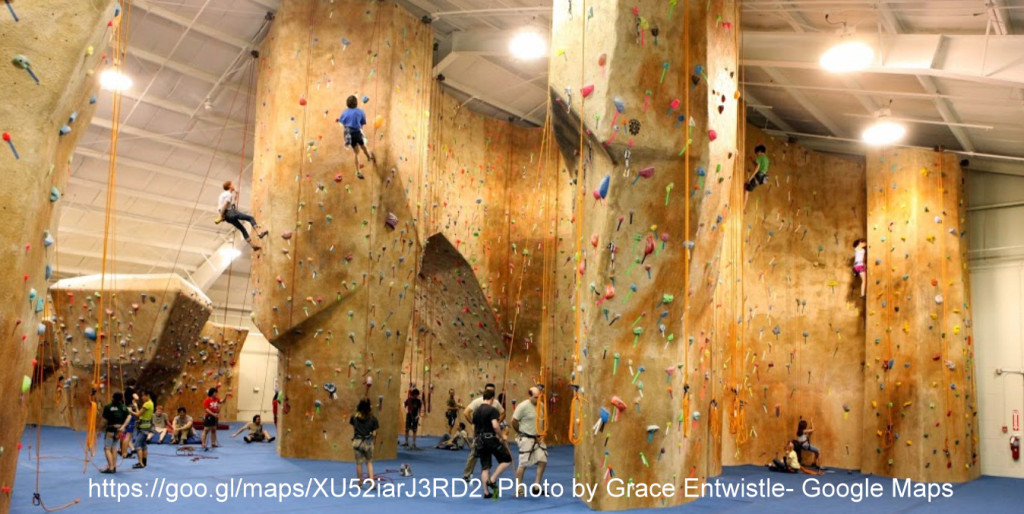 40 Watchung Avenue, Chatham, NJ
Hours:
Sunday 9:00 AM – 8:00 PM
Monday 12:00 PM – 10:00 PM
Tuesday 12:00 PM – 10:00 PM
Wednesday 12:00 PM – 10:00 PM
Thursday 12:00 PM – 10:00 PM
Friday 12:00 PM – 10:00 PM
Saturday 9:00 AM – 8:00 PM
If you are looking for something active, unique and fun for kids 5y and up , the Gravity Vault is an awesome indoor rock climbing venue that spans has locations in Chatham (Morris County), Middletown (Monmouth County), and Upper Saddle River(Bergen County).
For this trip, we had gone with another family, one of our favorite Guest Post families, the Moraghans. We opted for the 1.5 hour with an instructor ($24/person). Definitely better value than the $20 for 2 climbs. We were very impressed with the quality of the instructor and this place is massive! At first my oldest was not interested in trying but he soon warmed up to the idea, and the kids had such a great workout. The encouragement and positive vibe of the Gravity Vault in Chatham really would make us consider a birthday party or a class.
If you are like me and have a child who isn't into soccer, baseball, basketball, or the traditional array of sports for kids, I would definitely consider this type of activity. It is such a workout, and since it has many different levels of difficulty, it was able to get my oldest challenged, and interested.
After our experience here, we will definitely back. Our instructor was stellar, and the interactions I had with the front desk and general staff was positive. If we do a class in the future, we will definitely post our experience!