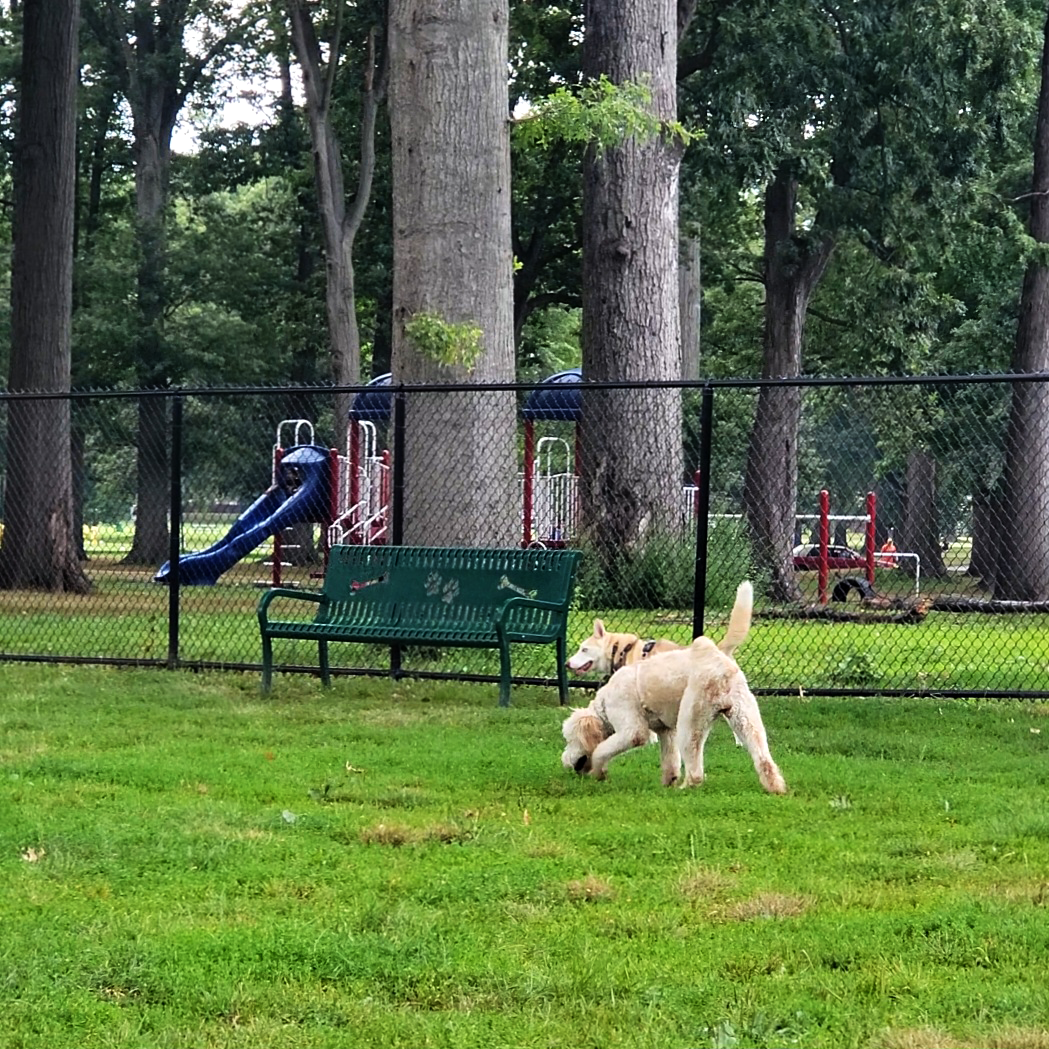 Warinanco Dog Park, Roselle NJ  (of Union County) is located on 1 Park Dr., Roselle NJ.  It's a huge park so make sure you navigate to the Warinanco Sports Center for the nearest parking lot.
Editor's Note:  Warinanco Park has 2 main kids playground areas and 1 sprinkler area.  The older playground structure is red white and blue colors and located adjacent to this dog park.   here is the link for the dog park:
https://goo.gl/maps/SSPxet2rFiYmbZkR6
We enjoyed the dog park plus a nice walk around the lake.
 If you want to extend your stay, there is plenty to do, including visiting the sprinkler area with your kids, there is a nice area with water features and a cute tree themed playground closest to the paddle boat house.  Also we got in some geocaching and my son was able to find the small cache close to one of the bridges in the park.