NJ Featured Sponsors for the Month- Indoor Play
Feautured NJ Indoor Playground Sponsors - December
Bergen County Spotlight: We Rock The Spectrum- Bergen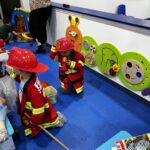 11 Park Ave. Paramus, NJ
Tel: 201-483-7170
Website: werockthespectrumbergen.com
Our Guest post review here
In the heart of Bergen County, New Jersey, a unique and inclusive indoor play space known as We Rock the Spectrum has become a haven for children of all ability levels.
This remarkable playplace was founded with a profound philosophy in mind: to provide a space where children can play, learn, and grow together, regardless of their physical or cognitive challenges. We Rock the Spectrum aims to foster an environment where all children can benefit from specially designed sensory equipment, with a particular focus on aiding those with sensory processing disorders.
However, the experience has shown that all children, irrespective of their abilities, can derive great advantages from this equipment. The power of inclusivity is the driving force behind this facility, where children inspire each other to reach new heights of achievement.
About the Staff
We Rock the Spectrum – Bergen, NJ boasts an incredibly dedicated and compassionate team of staff members and volunteers who are deeply committed to the gym's mission of helping children with special needs surpass the expectations of doctors and therapists. These individuals bring a wealth of care, understanding, and energy to the space. Often, therapists who work with children with special needs accompany them to the gym, allowing them to observe and provide therapy while making use of the gym's specialized equipment. This unique approach enables children to have access to the equipment they need while allowing therapists to benefit from the support and availability of staff and resources that may not be available in other settings.
Facilities at We Rock the Spectrum
We Rock the Spectrum – Bergen, NJ is equipped with a wide range of specialized sensory equipment and play structures that cater to the diverse needs and abilities of the children who visit.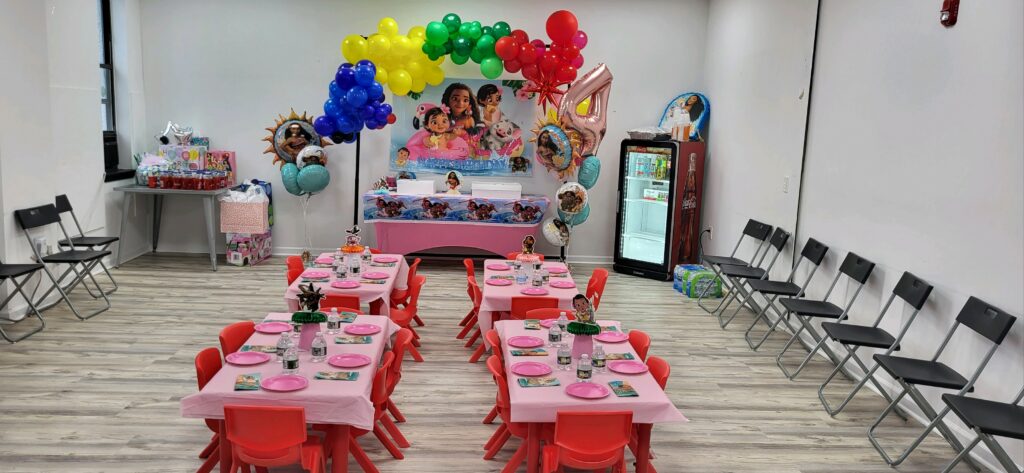 Some of the standout features include:
Suspended Equipment with Swings: Designed for balance and vestibular treatment.
Crash Mats and Crash Pillows: Providing fun, motor planning, and strength-building activities.
Zip Line: A stress-relief feature that also aids in joint and body relaxation.
Trampoline: Promotes leg and core strength development.
Indoor Play Structure: Ideal for climbing and enhancing playground skills.
Sensory-Based Toys and Equipment: Designed to improve auditory processing and fine motor skills.
Fine Motor and Arts and Crafts Area: A space to enhance hand-eye coordination.
Calming Room: A dedicated area for regulating emotions and reducing negative sensory input.
Private Room for Birthdays, Private Events, and Classes: Perfect for hosting special occasions.
Retail Shop: Offering a variety of sensory-based toys and healthy snacks and beverages.
Open Play Information 🤸‍♀️🤸‍♂️
We Rock the Spectrum – Bergen, NJ offers open play sessions for children of all ages, providing a wonderful opportunity for kids to explore and engage in sensory-rich activities. Here are some key details:
Pricing: $20 per child for a 2-hour session, with a discounted rate of $18 for siblings.
Monthly Memberships: Available for those who wish to enjoy frequent visits.
Expiration: All open play packages have a 1-year expiration from the purchase date.
Supervision: A parent or guardian must accompany their child during open play at all times.
Footwear: Shoes are not allowed on the gym floor; socks are required for adults and available for purchase.
Hours: Operating hours may vary based on private rentals and birthday party reservations, so be sure to check the appointment calendar or call for more information.
Special Open Play Packages
We Rock the Spectrum – Bergen, NJ also offers special open play packages for added convenience and savings:
12 Pack: $200 (a $40 savings)
5 Pack: $85 (a $15 savings)
Birthday Parties 🎈
We Rock the Spectrum offers birthday party or private play-date packages for all children.
We foster an environment where all kids can play, create, connect.
Our expertly trained staff guide families through every detail of the party planning to ensure a fun, sensory-friendly event is had by all!
All parties are booked for a minimum of 2 hours.
Call for Party Package Pricing!
Classes 👦👧
ZUMBINI ON THURSDAYS AND SATURDAYS AT 10:15 AM TO 11:00 AM
SOCIALIZATION CLASS ON SATURDAYS AT 9:00 AM TO 9:45 AM
ART CLASSES ON SATURDAYS AT 11:15 AM 12:00 PM
as of 11/6/2023- please check website for updates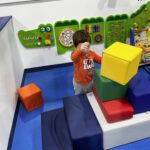 We Rock the Spectrum – Bergen, NJ is more than just an indoor playplace; it's a welcoming and inclusive community where children of all abilities can thrive. Through specially designed sensory equipment and the support of a caring staff, kids have the opportunity to learn, grow, and connect with others. This heartwarming space in Bergen County is a testament to the power of inclusivity, where every child can shine and inspire each other to achieve their fullest potential.
Morris County Spotlight: Imagine That in Florham Park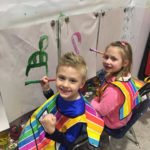 4 Vreeland Rd. Florham Park, NJ
Tel: 973-966-8000
Website: imaginethatmuseum.com
Guest Post here
Imagine That!!!, nestled in the picturesque Florham Park, New Jersey, is a wonderland designed especially for preschool-age and young school children. For two decades, Imagine That!!! has been a source of safe and educational fun for kids, with several locations scattered throughout New Jersey. In November 2023, the flagship facility in Florham Park has consolidated into one massive, 16,000 square foot venue, offering a wide array of interactive exhibits and activities that the whole family can enjoy. At Imagine That!!!, children are not only welcomed but encouraged to touch, discover, learn, and explore, fostering their physical and intellectual growth. With a "learning-through-play" model at its core, Imagine That!!! provides a secure environment where young children can let their imagination run wild while absorbing essential concepts, all while having a blast.
A Unique Learning Experience
Imagine That!!! offers a variety of interactive exhibits and activities, each meticulously designed to ignite children's curiosity, stimulate their imagination, and encourage their intellectual growth. The exhibits provide an environment where children can have fun while learning, creating a unique and exciting day for both kids and adults alike. Here, you'll find hands-on experiences that cater to a broad spectrum of interests, including art, physical activity, music, and even pretend grocery shopping.
Art Room: A creative haven where children can unleash their inner artist and craft their very own masterpieces, just like Picasso.
Three-Story Playscape: An adventure-filled playscape for kids to jump, run, and slide, providing an excellent outlet for their boundless energy.
Music Room: Children can channel their inner musician by playing with pianos and guitars, creating their very own tunes.
Grocery Shopping: For the little shoppers, Imagine That!!! offers a grocery shopping experience complete with kid-sized grocery carts.
Over 20 Unique Play Areas: There's something to capture the interest and enthusiasm of every child, ensuring a diverse and engaging experience.
Open Play & Special Events
Imagine That!!! in Florham Park invites parents and children to explore the facility at their own pace. Whether you're planning a full-day trip or just looking for a quick, entertaining break before naptime, this 16,000 square foot haven offers a rich blend of imagination and play, allowing kids to have a memorable time while learning through play.
In addition to open play, Imagine That!!! frequently hosts special events. For November 2023, the schedule includes:
November 9th: Mirabel Performs at 11:30 am

November 10th: Elmo Visits and Leads Kids in Fun Dance at 11 am

November 19th: Blippi* Breakfast at 9 am

November 25th: Elsa Performs

November 26th: Spiderman Performs at 11 am
Specializing in Children's Birthday Parties
Imagine That!!! takes pride in making children's birthdays truly magical. Their dedicated party coordinators are available daily to ensure your child's special day is unforgettable. For those seeking an even more exclusive celebration, Imagine That!!! offers private parties, providing you with the opportunity to reserve the entire space for you and your guests.
School Field Trips
Are you a teacher searching for an educational and fun field trip for your students? Imagine That!!! has been serving schools from all over New Jersey for over 25 years. They provide a safe, enjoyable, and educational experience that students love. Whether it's a school outing or a family visit, Imagine That!!! promises a day filled with wonder, joy, and learning through play.
More County Spotlights: Coming Soon!
Thank you to Bergen County's We Rock The Spectrum located in Paramus NJ and Morris County's Imagine That in Florham Park, NJ.
We are currently working with potential open spots for Essex/Hudson/Passaic and Union so stay tuned for MORE FEATURED PLAYPLACES!  Want to check out more playplaces?  Visit our Indoor Playground Page here
Are you a playplace interested to be featured for future?  Send us an email to roving@njplaygrounds.com for our rates.
Woah! You read all the way to the bottom?
Your turn to give us feedback! We would love to hear from you and also enter you in our latest giveaway.  Fill out the form below and be entered in our latest giveaway. 2 random people who submit the survey below will win $5 dunkin GC.  Expires Nov 30! 
For our email subscribers