Intersection of Gerome Avenue and Whiteman St., Fort Lee, NJ- Firemen's Memorial Park is a small cute park that was busy on the day I had visited with my kids after school.  It is on a nice quiet street, and you can  get to it from the street as well as a walking path.  My friend, Dina, visited at a quieter time and took these great photos for me.  In the summer, it looks like there is a small toddler size swimming pool for residents, but we visited in September so it was empty. 
Lots of stuff to climb on: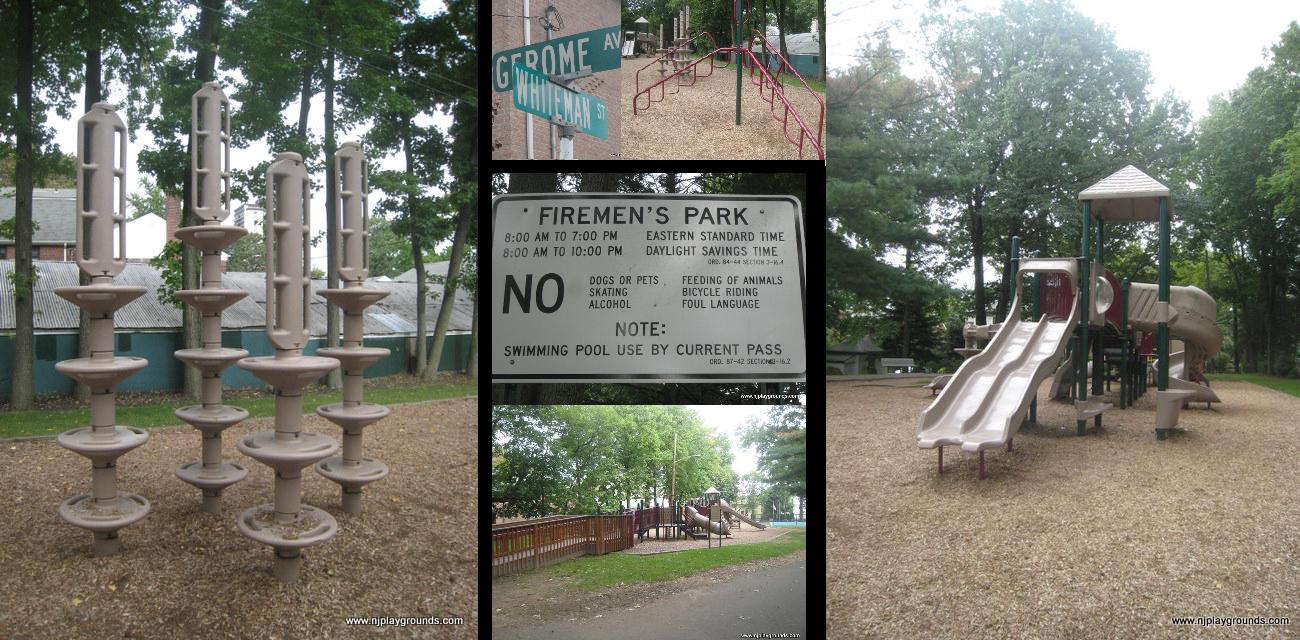 Word of caution, bridge is collapsing, although covered by caution tape, it can be bypassed by an inquisitive and adventurous toddler.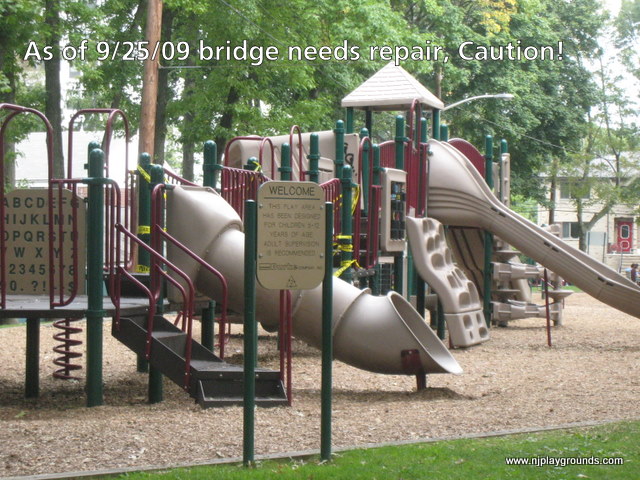 I'll have to give the parks and recs people a call to see when they plan on fixing it.  Thanks again Dina for the awesome pics, I put them in collage form, it looks like it works better that way.

 
Picnic tables nearby to bring your snacks and drinks. I'll be updating this post to include some recommendations from Dina on places to visit close by.