Guest Post by Sara Rall- (love the pictures, Sara!)
Califon Island Park, on Bank Rd. just north of Mill St. in Califon (Hunterdon Co.) is one of the few remaining wooden castle playgrounds in the state.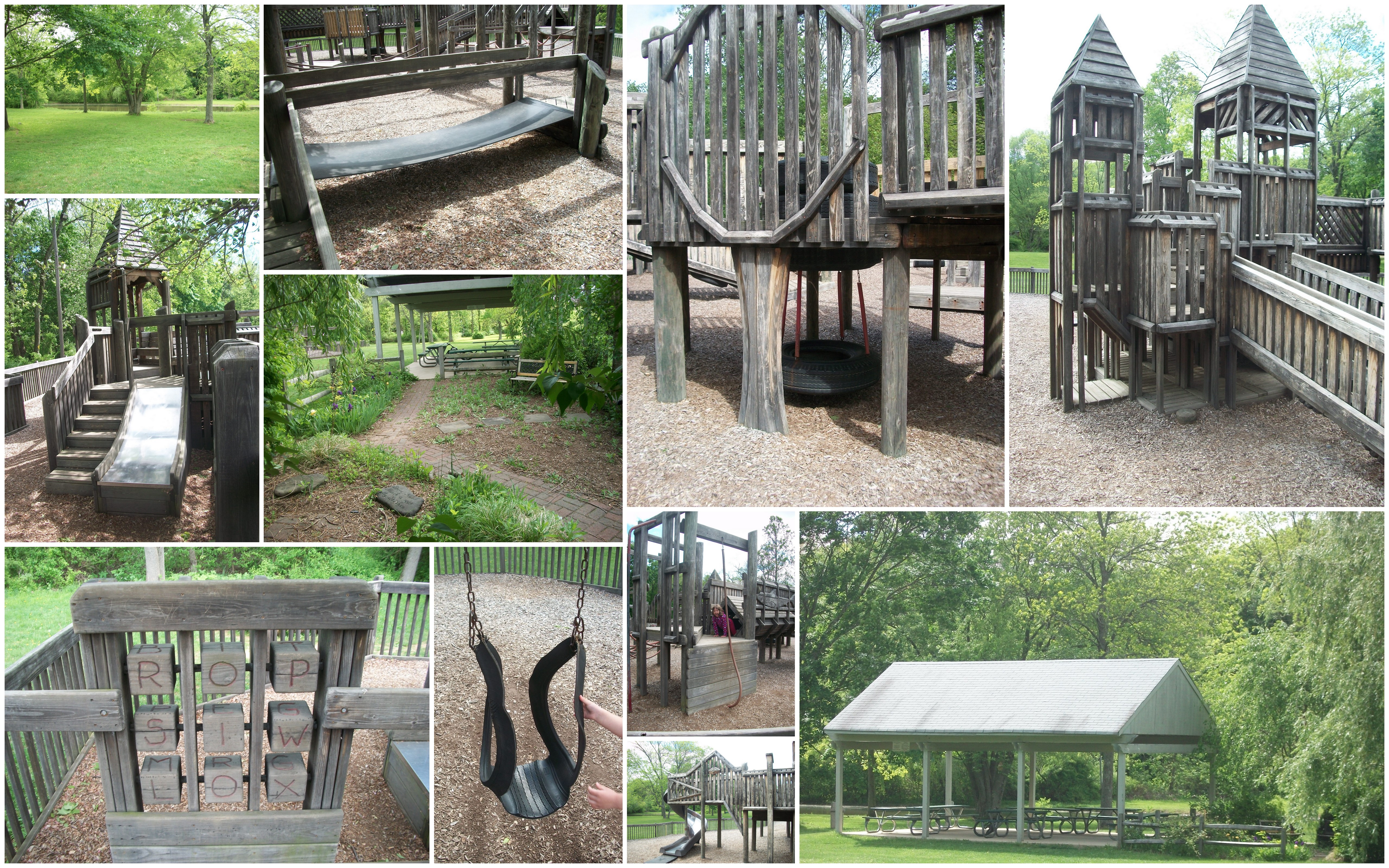 The playground has a large, interconnected wooden structure, with a section for little ones including a small slide and low rings, plus lots of rubber climbing equipment for older kids, a tunnel, swings (including an interesting one cut from an old tire) and more.
It is set in a beautiful park with a picnic pavilion and lovely little memorial garden nearby, a large playing field, a small pond with a fireplace and benches for ice skating. It is indeed set on an island in the South Branch Raritan River, though it is a bit of a walk from the playground to
any kind of deep water. There is a porta-potty available in the parking lot, if needed.