Kalahari Resorts, Poconos PA
Hi Readers! Long time no write.  Gotta say, our Kalahari trip was so much fun! We recently went to Kalahari Resorts ona Groupon with 5 other families.
Hotel Check In
The day you check in, you can start using the water park at noon.  They will email or text you when the room is ready (supposed to be at 4pm, however one of our families was slightly after).  We kept all our stuff in the car, but looks like they can store the baggage, and you can have them bring the items to the room but right around that check in time, you can expect delays, like our friends did (about half hour).
Also one thing we WOULD LOVE for them to change, is that the bracelet (that is tied to your credit card and is very convenient for the swim up bar, and lunching in the waterpark) de-activates at 11AM at checkout. This means you can't charge anything to the credit card that was on file for the bracelet so you can't really make use of the "carrying no wallet" during the day of check out. My friend was in line for lunch and could not pay because she assumed it was still active.
Groupon Tip
Also special note for the Groupon deal ($199/night + tax for overnight) make sure you ASK for the Arcade Card, we did not get ours, but was able to get it after check out when we realized we never got it. They keep all groupon arcade cards in the drawer in the back. We also had much confusion on trying to get a group of rooms using groupon, but it all worked out in the end. We still loved our experience there.
So I bought an overnight visit with my family, what's the most time I can spend in the water park?
*Water Park usage for an overnight stay= NOON day of check in (to pre-register) to 10PM day of check out. BRACELET ENDS AT CHECK OUT TIME!
Any day passes available?
Why yes! Prices vary depending on the date, saw ranging from $29-$49. But buy them in advance, in Kalahari's link here!
Water Park Logistics
If you are under 48" you are required to wear a life vest. They enforce this.  Also you cannot have anyone under the age of 6 in the hot tubs.



We loved the layout of the water park.  It was perfect for our group of families.
Outdoor Area- Kalahari Resorts Swim up Bar, Pool, Hot tub!
Very "chill" outdoor area, that was shallow, with zero entry pool.  Love the gradual descent into the water.  The adults have access to the swim up bar "Zanzibar". Limited chairs, so make sure you go early to reserve your chair.  There is a hot tub that goes in-between outdoor and indoor, the kids absolutely loved to be able to enjoy it unlike other vacation spots where there are no kids allowed.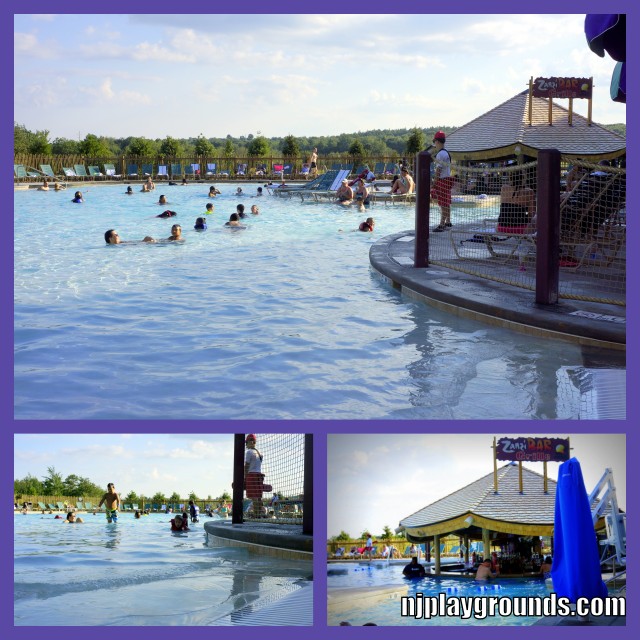 Middle Area
Right in the middle is the favorite of my "non-thrill-seeker", the Splashdown Safari, with mild and moderate water slides.  Perfect for our sub-group, a 4 yo &  6 yo buddies and my 8yo.  Surrounding the Splashdown Safari is a great lazy river.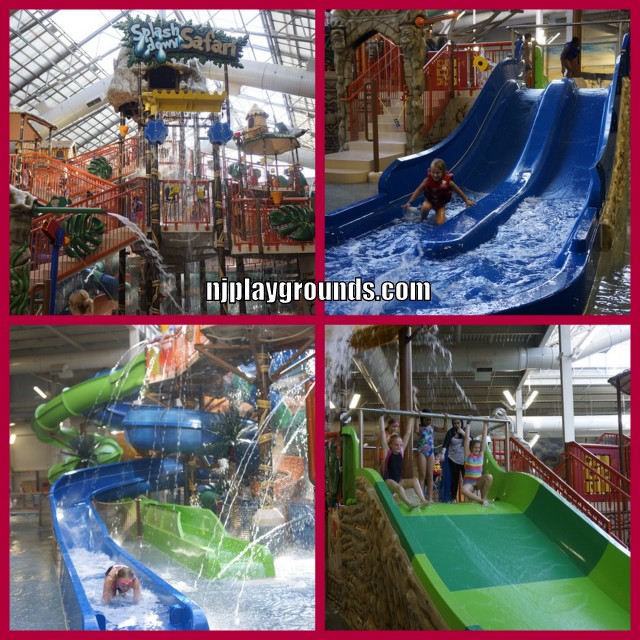 Baby/toddler Area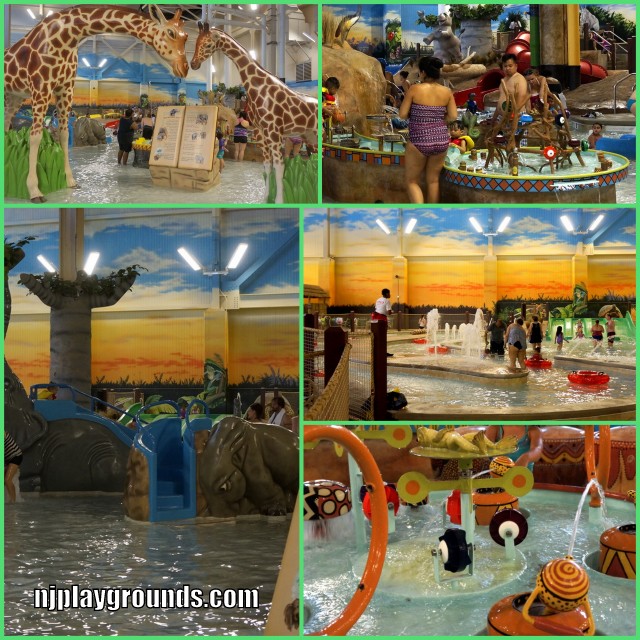 Video
Cheat Sheet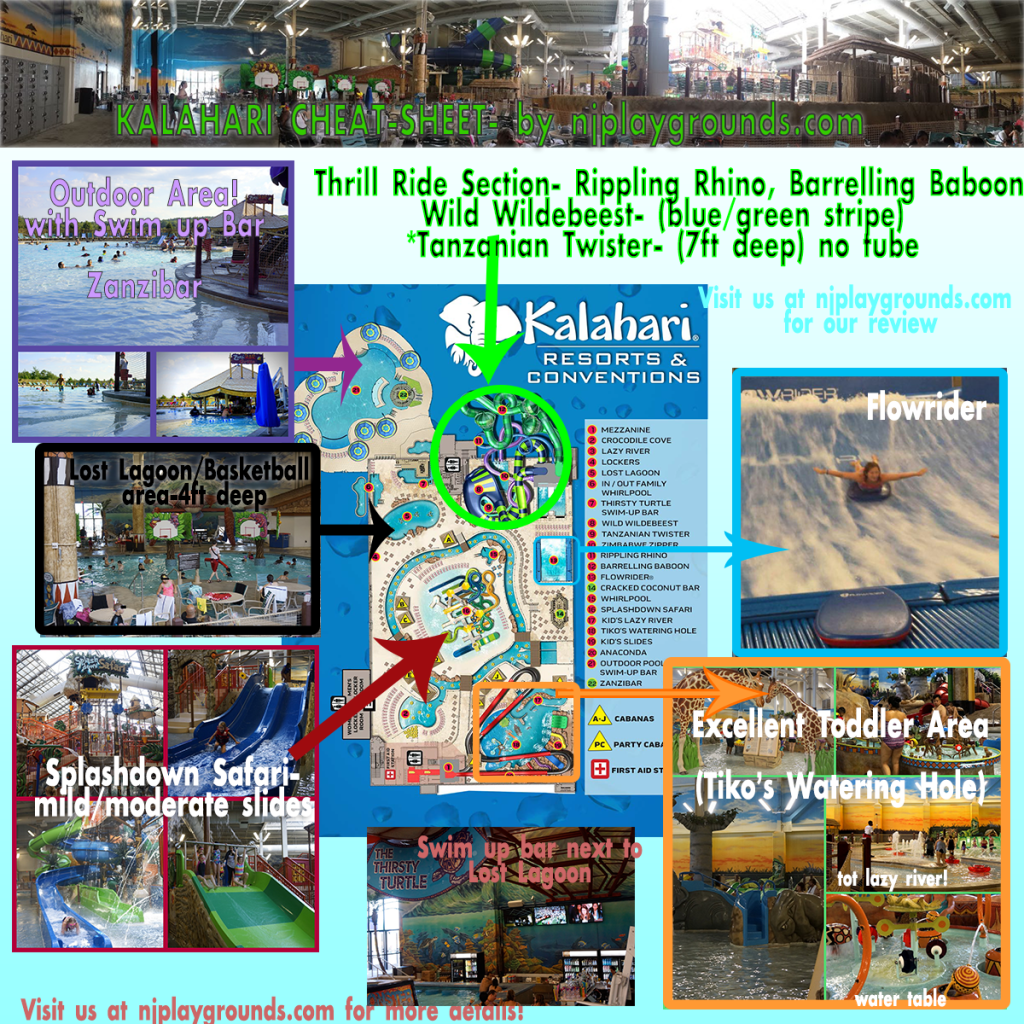 For more information on Kalahari, check out their website here!