535 N. Route 73 West Berlin, NJ 08091
EDIT: Originally we posted only mommypoppins review on Sahara Sams, but we finally visited and enjoyed it. My five year old did not want to leave! My four year old hates the water so we spent some time in the arcade, this multiple children with their likes/dislikes forces us to make the kids compromise. Sometimes it's a struggle, but we made it! I think the place was great, and look forward to visiting in the winter time 🙂 Here's our quick review:
Bring your own flotation device (the vest kind) if you have a little one, there were not enough of them for all the kids.
For the excellent water slide that my son never grew tired of, you can either drag up the float the many flights of stairs or go on the big round one. My son preferred the 2-seater so I burned a lot of calories that day.
If you want to order food, it is tremendously noisy in the water park area and they can barely hear you. Inside they have a neat computer system that you can use to order without having to yell.

I wasn't comfortable yet letting my 17m old go down the little toddler slide yet by herself, and they don't allow you to go down with them. The toddler section is cute but it's on the smaller size.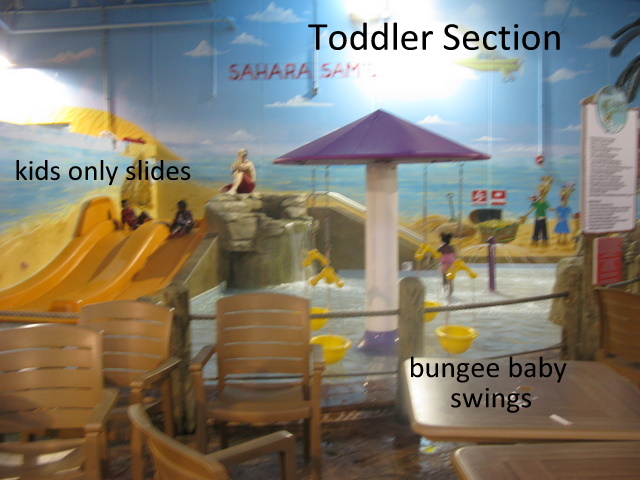 So there is limited stuff to do for kids that are too young to slide by themselves, besides the little baby bungee swings You should check out Sahara Sams height requirements page.
The flo rider looks really cool, but the minimum age is 8yrs, even exceeding the height requirement.
Arcade was fun for those that didn't like the water and my husband commented that they did have some decent prizes compared to other places. My kid got the police siren. here's some of our other pictures: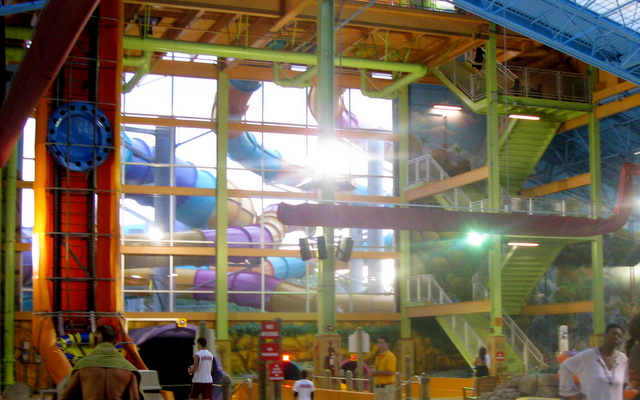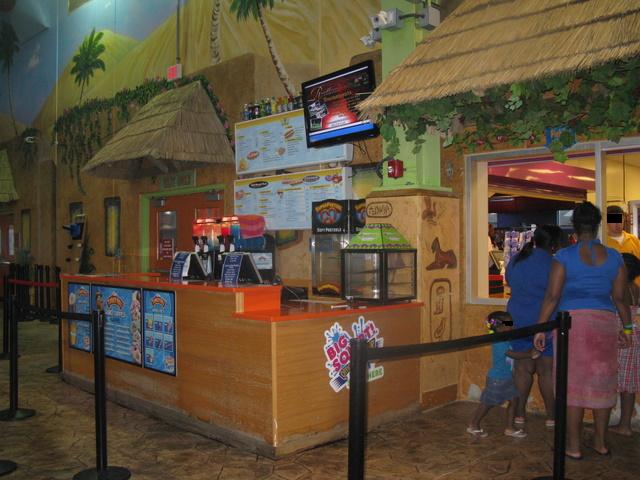 I was just checking out a NYC Blogger's site MommyPoppins and she had a great listing of NJ stuff to do.  Yes NYC people love coming to NJ once in a while :)  So I have to give her credit for this one, and some real great kudos for a fantastic site, because honestly I haven't been here, but I will now that I saw her review. Check out her NJ tab too, I have a feeling we'll be linking to her often.
Here's the link to the details on this great review couldn't do it better myself.
Thanks MommyPoppins!