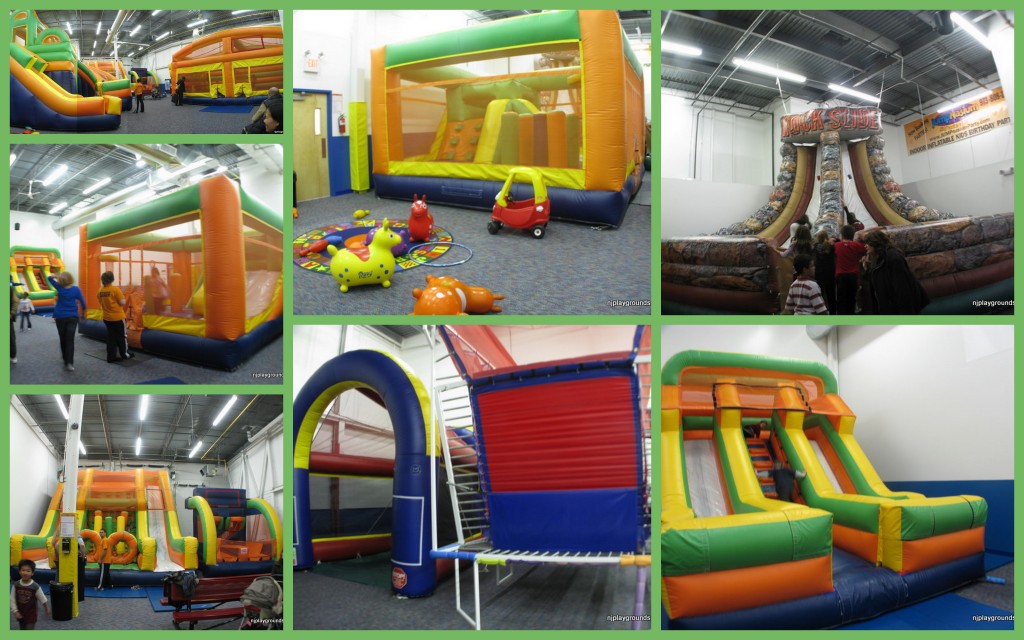 204 Passaic Avenue, Fairfield, New Jersey 07004. Tel 973-808-1700Â  website: http://www.jumpnasiumparty.com/
Open Jump Schedule

** RARE Open Jumps are 40 minutes in stadium A and then 30 minutes in stadium B**

*All other Open Jumps are 55 minutes in Stadium B followed by 55 minutes in stadium B

Reservations are required as space is limited.

We do sell out so please plan ahead!

Reservations are required.

We are Now 100% PRIVATE!

We have been working hard trying to create the BEST Party Place to have

your child's party. We have asked numerous customers for their feedback

and we listened to their responses!

Here is what we have done:

Enlarged

our party rooms by 50% with an area for the parents!

Increased

the amount of time to jump and play to 70 minutes!

Increased

the time in the party rooms to 40 minutes!
We now offer awesome goodie bags!
We added Vegetable Platters, Fruit Bowls and Bagels with cream cheese and butter!
We Now offer Pre-School Play Dates for 7 and under, both Private and Open to the Public!
We added one

FREE

Open Jump Pass when booking any "All Out" Package!
We've changed 2 of our inflatable's with 2 new ones!
Indoor Soccer and NJ's  1st Slippery Rock Slide (Over 20 feet tall)!
We now offer "

Value

" Party Packages and weekday

PRIVATE

Party Packages!
We now offer

PRIVATE

Gym Rentals!
Awesome New sound system!
And

BEST

of all we are

100% PRIVATE

!
UPDATED PICS from 12/9/2010-  Thanks to Jumpnasium's coat drive we were able to jump for free yesterday, and the kids LOVED it.  It was worth the drive, great clean facility, and there is no shortage of jumping… My latest collage is above!
Original Review: A big thank you to Beth Heath who is a supermom, this is a brand new place that she visited and her kids had a great time. I called them up today to find out what the deal is with open play and right now (October 23, 2009) they don't have a regular schedule for open play. However they did say usually will have a Friday night open jump from 6:15pm – 8:15pm, at $10.95/child (price was 9 before). Best to call on the Tuesday before the weekend to see what their schedule is.
Is your child the right height, check out their Height Requirements page, that will tell you what they can enjoy.
There are some with no height requirements, my friend mentioned that they could benefit from a strict toddler area and she mentioned it to a staff member there.
Clean, plenty of stuff to bounce around in, and spacious, I can see this place tiring out your kids. Hoping they have a regular open play schedule soon. Their main thing is birthday parties.
Here's your pics: