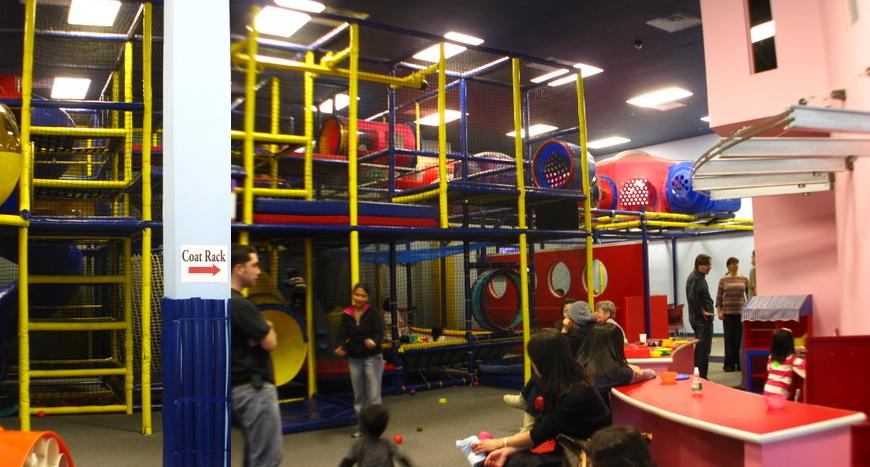 271 Livingston St., Northvale NJ in Strip Mall.
******THIS LOCATION IS CLOSED!  AS OF AUGUST 2010-*******
So sad to see it go…
>>>>>>>>>>>>>>>>>>>>>
Huge Jungle Gym for the older kids including ball-shooter on 2 levels. 3 and under toddler area in separate section with ball pit and smaller jungle gym. Snack area, and also a play gym type soft area (no pictures of play gym here)
Our 3.5 and 5y olds had a great time here, they could've stayed alot longer than we did. Our almost 1y old enjoyed the ball pit and just the crawling around. The snack area was stocked, but we didn't partake in their snacks today.
Would note that it does not keep track of who goes in and out like some other similar places.
For more information check out their website
On a side note, we did go to Via Rustica which is the pizza place next door. Very good, and real great service. Really nice thin crust, and my husband's saltimbocca was great. The only negative we saw was that there were a few fruit flies. We could overlook that as they were very accomodating.