PERMANENTLY CLOSED
this post is for historical purposes only. We are sad that Kid Netic has closed, but they do have a location in Montville, NJ, if you are interested. Here is our review for Kidnetic-Montville.
Hey Mercer County moms, we're finally getting to check out some great places in the area!
Today we were super excited to check out the new Kidnetic in Hamilton NJ.
KidNetic is conveniently located on 3 Nami Lane, within minutes from Rt 1, I-195, I-295.  Kidnetic has open play hours which is something I always look for when I was parenting young kids with dynamic nap habits.
Hours of Operation:
Mon-Thurs 10am-3pm
Friday- 10am-8pm
Saturday/Sunday (CALL AHEAD (609-838-1881) in case closed for parties, 10am-6pm if not closed)
Sunday: Daddy & Me Morning 9:30 am – 11:30 am
General Admission Price is $9.95/child (check out our coupon page for current deals!)
What really differentiates this family place from its sister in Montville is that it offers entertainment for the older kids too.
Check out the Admissions page, for pricing on the features mentioned below.
Not only does it boast 2 laser features (Laser frenzy and Laser tag not included with open play admission),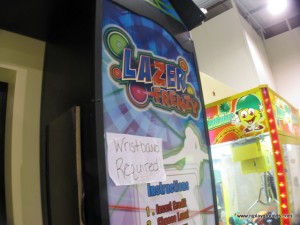 Check out Laser Frenzy in action below!!!

but it ALSO provides an 18 foot climbing wall, a perfect distraction for kid parties.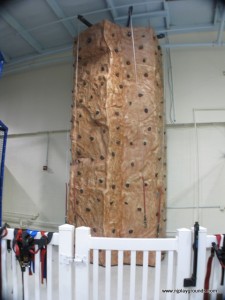 Young kids won't be disappointed with an open area of soft play, plenty of toy areas and a huge jungle gym to climb and slide.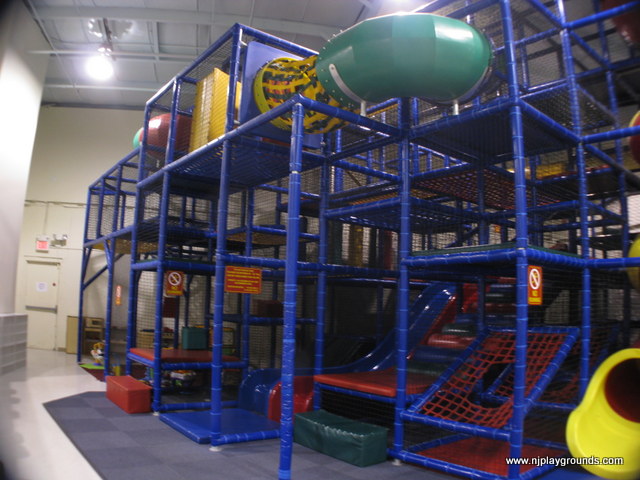 The layout also allows a parent to have a 360 degree view of the entire place as you can tell by the picture below.



This is an ideal place to have a playdate since there is plenty of seating areas, coffee and lunch menu.
Birthday coming up? Check out their various packages that accomodate toddlers to tweens! It is perfect for entertaining a variety of ages. To plan your party check out their birthday page.
For more pictures and video check out below!