Editor's Note:  New Special Needs Playground opened on Halloween 2015! Thanks to Elisha D. for covering this awesome playground, and did you know she is the one who initiated this effort?  Amazing!!!  Check out the full story here  from Ashley from Hudson County TV.  We are so happy that all the efforts from the people of Bayonne have come to fruition to bring this fantastic park to life!  Video below!


Description: Features include rubberized surfaces, benches for parents to sit on while their children play, and extensive landscaping. There's a four-foot decorative fence all the way around it.
Recommended Ages: primarily for 2-5 year olds but truly depends on the disability/ability 
Climbing:Â  Yes
Slides: One
Swings:Â  Yes -Features special swings which encase and protect the children.
Other:  Wheelchair accessible "Beat Club" musical activities featuring plastic drums, "talk tubes", "music time", "babble flowers", "Tot bongos" and "Thunder Ring", with one slide, and climbing on either side. Game boards along the structure.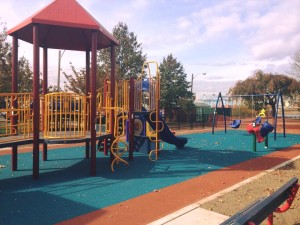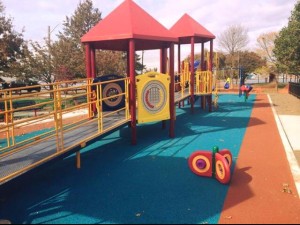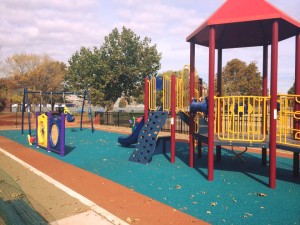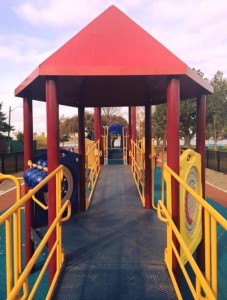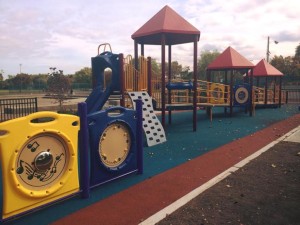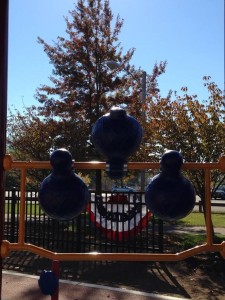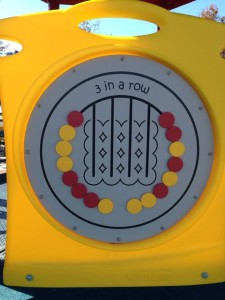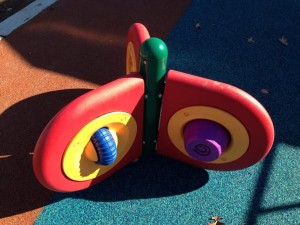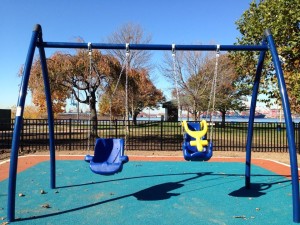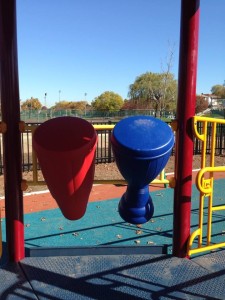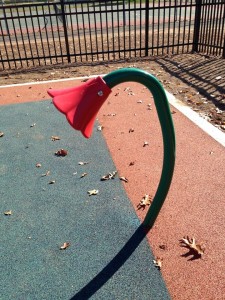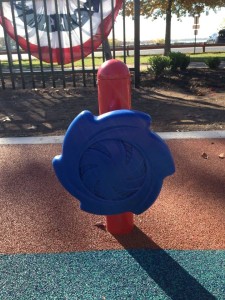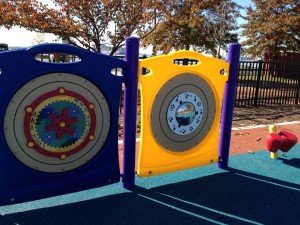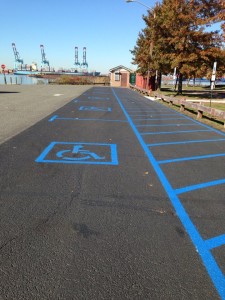 What kind of amenities can you find at this location?
Parking:Â  Yes, added disabled parking access as well!
Benches: Yes, plenty of seating
Food & Beverage: No (except in the pool or Mr. Softee)
Picnicking:Â  Plenty of grass
Drinking Fountain:Â  Yes
Bathrooms: Yes
Disabled Accessibility:  very accessible 
Make a Day of It: Go to the pool!!!: (you need to be a Bayonne resident, or a guest of one, check link below for more details)
http://www.bayonnenj.org/pool.htm
Dining Spot
Check out this deal (affiliate link) from nearby restaurant!