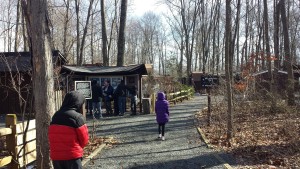 Editor's Note: Spring has Sprung, and we have started visiting unique places around NJ again, if you have a new place you would like us to cover, comment on our Facebook Page here! Want to get in on our latest newsletter? Click here to subscribe!-Sheila
Today we visit the Raptor Trust, a place that has been on our list for a while and we finally got a chance to visit this gem. The Raptor Trust is one of the premier wild bird rehabilitation centers in the United States. We had visited with my family and the cub scouts (hello Pack 73!) Located in central New Jersey, the Trust includes a hospital, housing for several hundred birds, and an education building. We saw hawks, eagles, falcons and owls.
The kids loved talking to the owl, and he talked back!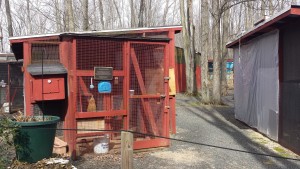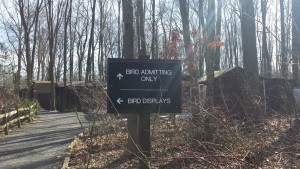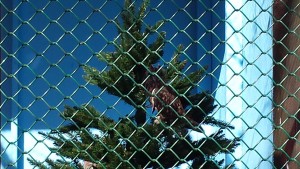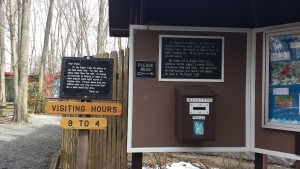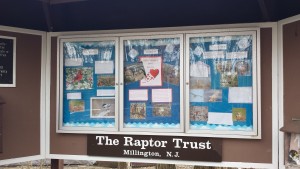 There is no charge to visit, but a modest donation of $2.00 per person is encouraged. (it is a private, non-profit, tax-exempt corporation, and relies on private contributions with NO government support, so DONATE if you can!)
Make a Day of It:
Visit the favorite playground in Gillette at Gillette School , 759 Valley Rd., Gillette about 4 miles away(not open during school hours though, but it is better than the municipal playground)
Keep the playdate going and have lunch nearby Raptor Trust!
Lunch Option #1– Meyersville Inn ($12 for $20 worth of food). Kids Menu has entree with french fries or veggies and includes a Sundae! Here is the link to the deal on groupon 632 Meyersville Rd Gillette, NJ (2.3 miles away)
Lunch Option #2– Chinese Food at Lung Yan ($10 for $20 worth of food). (Menu includes chicken nuggets and fries for the kids who aren't into Chinese yet!) 598 Valley Road, Gillette, NJ (

When you buy a deal from our link, we get some $$ to keep the website going strong, so thank you in advance!