April events are free to post this month! So, here is how you post on our calendar.
1) Go to calendar page
2) Click on the green button (+post your event):



3) Fill out the info.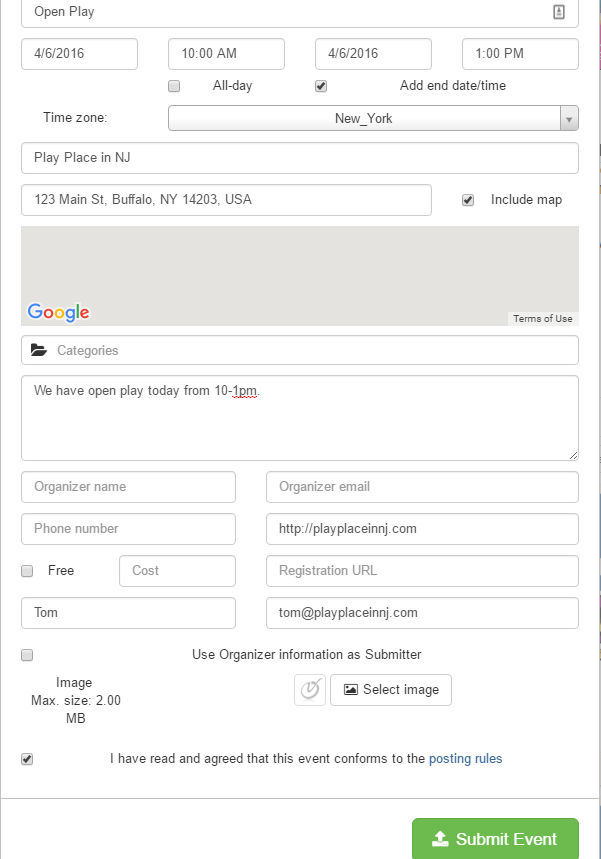 (*Include an image that is under 2mb to show on the calendar.)
(**You can also include the pertinent category i.e. open play, open gym, nature event, horse event, train event etc)
CLICK THE GREEN SUBMIT EVENT BUTTON ON THE BOTTOM.
4) Your event will be sent for approval! Once approved you will see it on https://www.njplaygrounds.com/calendar
5) The End!