We visited Dutch Springs in Bethlehem PA because my son had such a great time with his camp.
Address:Â 4733 Hanoverville Rd, Bethlehem, PA 18020-9479
Phone Number: 16107592270
It is basically a 50ft. quarry, and the water is perfect for a really hot summer day. Â Not much shade, so we were jealous of the tents, you should bring one if you have one.
Here are the highlights:
AquaPark
This is the main attraction at Dutch Springs, it's almost a mini- "Wipe Out" obstacle course.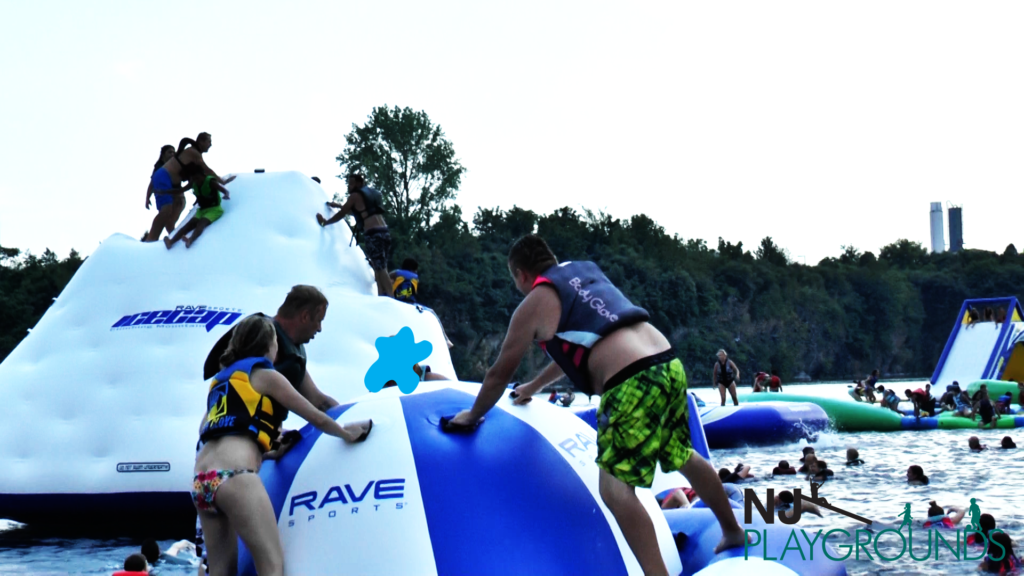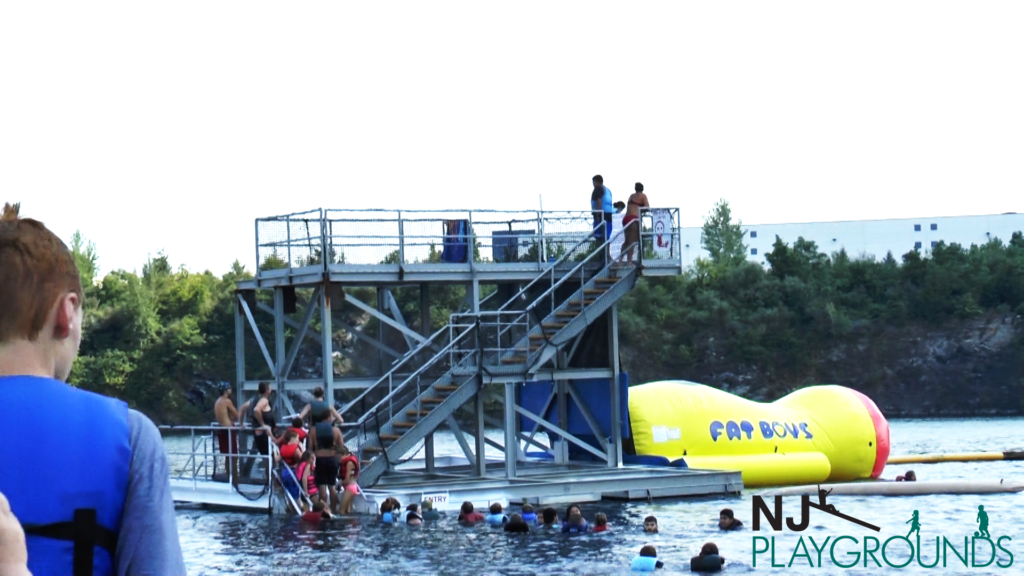 It is tough to get on those inflatables, to be honest, I did not have the upper body strength to get on the obstacles but the kids did. Â You will do a lot of floating around in your life jacket, and it is pretty chaotic on a busy weekend.
Snorkeling and Scuba!
There are other things to do besides the Aqua Park, snorkeling and scuba diving are other options. Â They do have a sunken airplane, bus, and trolley car for the scuba people. Â If I ever am brave enough to try scuba, I would definitely make a trip here.
Sky Challenge
The rope climbing course is also there, but we skipped it this time around.
For a live look at Fat Boys, and the obstacles at Dutch Springs, here is our video review, with my daughter (from 2015) :