14 Beekman Terrace, Summit, NJ-
Talk about fun exploring, my kids really enjoyed this park.  Great little park for younger kids, at first when I visited, I didn't see that there was a playground (with rubber surface) that actually belongs to the school (open after 3pm to the public) which is alot better than the playground (with wood chips) closest to the tennis courts.  On the path to the new playground, there are little toy houses there, so it's a cute little scattering of stuff.
Great find from Scott and Rachel, who recommended it to us.  Fenced, with benches and see saw,swings, and bathrooms near the tennis courts.  Basketball courts and baseball field at the regular park.
So, I've been looking for good town summaries, and realtors have some really nice ones, so if you are looking to move to Summit, here's a really well put together informational site for Summit by Sue Adler.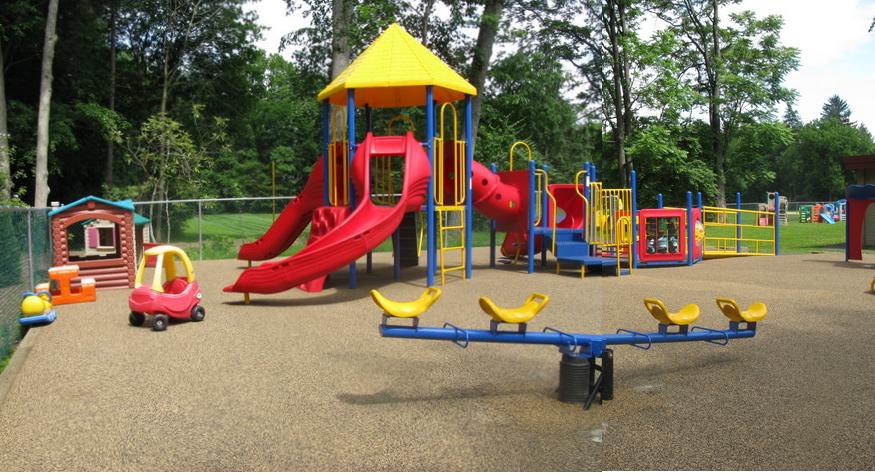 Here's your pics…