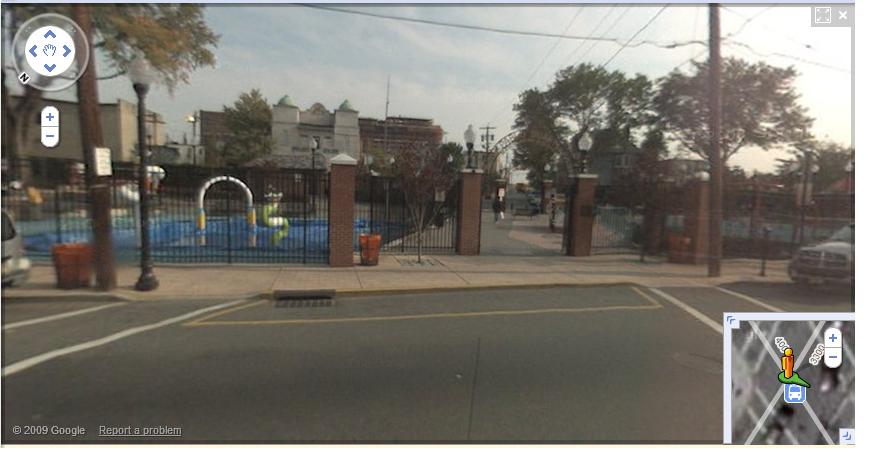 The picture above is from street view, google maps.  33rd Street and New York Avenue, Union City, NJ.  thanks to hobokenmetromom for this recommendation.  I wish I could visit these personally, but with a 3 month old and working I haven't had a chance, so I'm having to rely on trusty google maps So here's another one.  Would love to provide you more info on the surroundings, but can't right now, since we haven't visited.  hopefully we can get some people to comment!
UPDATE- 7/2009- For a great review of this park, check out this link too!
UPDATE- thanks to Desiree we have pictures!!!!! Great ones too, cool little fire truck to climb on.
PS: If you have sprinkler/spraygrounds you recommend let us know.  Bev, I got yours, just need some time to fit it in… There's a great pool in North Bergen, but it requires membership I believe..