Welcome to our Fall Fun in 2023 article!  We are so glad you came. 
Our goal is to blend the newest information with classic farms that have been tried and true family destinations since we have been exploring NJ fun since 2008.  
Featured Family Friendly Farm Posts (from Collaborators)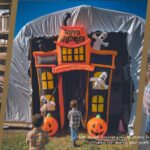 Ideal Farm & Garden in Lafayette NJ (Sussex County)- Guest Post from @seek.discovery.play – Link here 
Farm Posts (Prior to 2020)
Farms (highly rated) to Visit with reviews found on web (2023) –
Check out this curated list that gets updated frequently! Click on the title or picture to get a full listing of each farm.