Allaire Community Farm, Wall NJ
Editor's Note: This instagrammer's post caught our eye because of her video compilation of a spot we did not know existed! Make sure you follow @momlife.nj for her family adventures in NJ. Bonus below of a family reunion capturing the magic at their event at this wonderful farm courtesy of @salvetwinsquad on IG 
Address:
1923 Baileys Corner Rd
Wall Township, NJ 07719
Phone: (848) 469-8125
Website: https://allairecommunityfarm.org/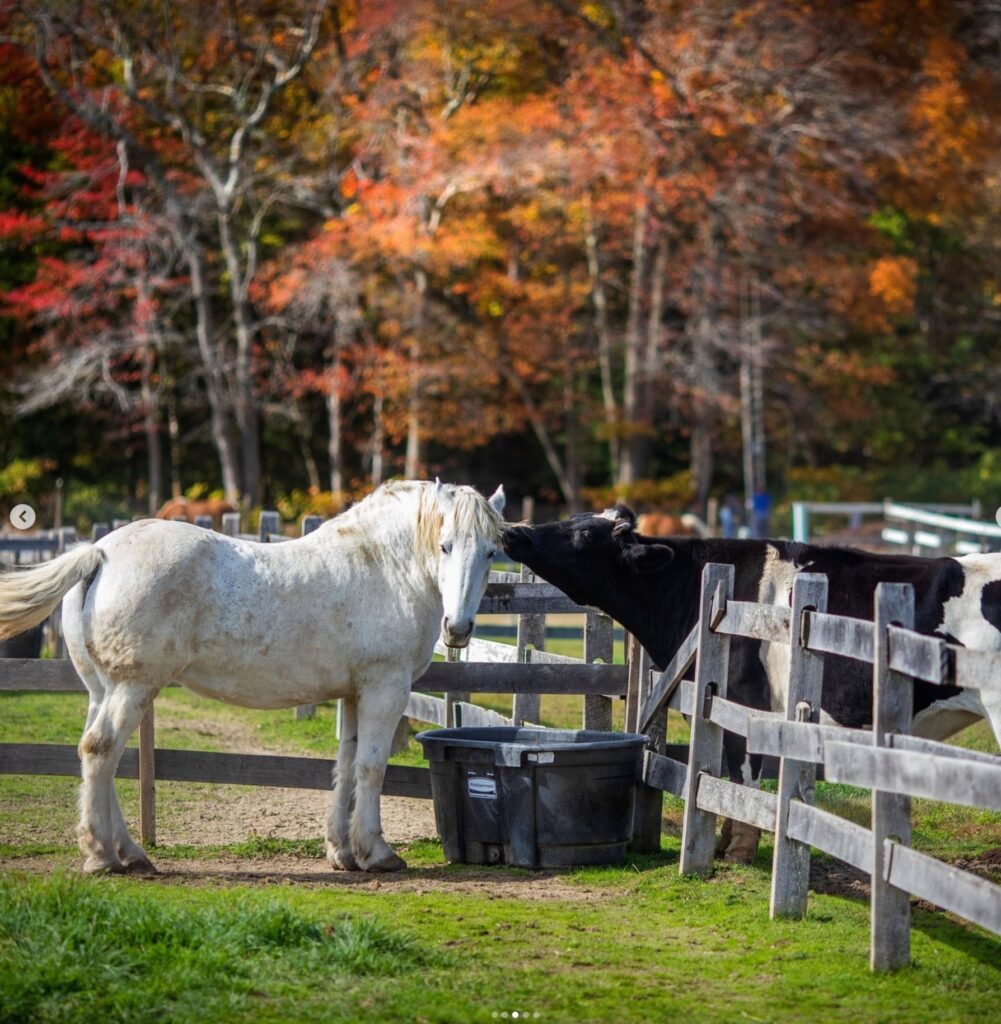 Cute Moment captured by @allairecommfarm IG
A touching message from Allaire Community Farm website:
"From our inception in 2013, our farm has maintained a dual purpose. Our mission is to provide healing and educational programs based on an animal-centered approach, especially for specific groups of people.
It was important to us that the name of our farm included "Community". Allaire Community Farm relies heavily on volunteers, who give their time to better their local communities as well as our farm community.
Donations, grants, and individuals who want to enrich the lives of our animals and those that visit, are our main sources of funding. In addition, we offer several programs to the public in order to cover some of our operating costs. All monies received go directly to support the mission of the farm and its programs.
Our focus will always be centered around our animals and those who benefit the most from their touch and love.
Sean and JoAnn Burney"
@momlife.nj  post from IG (link here)
📍Allaire Community Farm @allairecommfarm
If you're looking for a fun filled farm day for the little ones, this is the place!
🐐Petting Zoo area
🚜Hayrides
🚙Buggy rides
🐄Milk a fake cow
🛝Playground filled with every kids dream( tractors, lawnmowers etc)
🥒🥕Fresh produce little market
They also offer wagons for the little ones so no need to bring a stroller or anything else. The farm is non-profit and all animals are rescued. Staff is very friendly and kind. One of the cleanest, most creative, well organized farms we have been to.
Cover Photo Credit PLUS bottom video: @allairecommfarm (IG) (bunch of videos on their website too)
Video Credit: @momlife.nj  (IG was being difficult in embedding so we included youtube below)
From official site a cool video:
Fortunately, IG allowed us to embed this post that we came across another family post from @salvetwinsquad who shared an amazing video of their reunion. This was great!
Check out all our Farm Posts!
From guest posts to oldies but goodies and a round up of farms to generally support in NJ that receive great reviews!