Featured Image- From Thomas Dambo Youtube Channel, see below

Editor's Note: One of the things I love about doing this site is coming across art in unexpected ways. Seeing beautiful photos from a talented photographer who covers her adventures in NJ @seek.discover.play is one. She not only has a great aesthetic, but drew attention to an artist from Denmark, Thomas Dambo who is the creator of this bigger than life sculpture along with 20+ builders/artists on tour.
Photos are from @seek.discover.play unless otherwise noted:
Instagram post from @seek.discover.play nicely sums it up nicely:
"For every piece of trash she eats, she grows so big and thick. So careful to not feed the beast, one day she might grow sick"
.
Big Rusty can be found peacefully munching on her recycled materials right off of Route 38 in Hainesport, NJ, right along Rancocas Creek.
.
Big Rusty was created by Danish environmental artist, Thomas Dambo, crafted right out of recycled materials from the abandoned pottery factory that she now relaxes on. These materials include 100-square-meters of rusty metal roofing, a plywood attic, concrete walls and old pallets, bringing this hungry troll to life.
.
Hainesport NJ was the first stop of Dambo's 2023 "Way of the Bird King" Coast to Coast Road Trip Troll Tour, presented by Scan Design Foundation, where he features giant hand built troll sculptures along the Pacific Northwest.
.
Each whimsical troll sculpture is part of an underlying environmental story. Dambo's mission is to support Danish-American relations with a focus on environmental sustainability.
.
Be sure to check out his YouTube channel to follow his logs along the tour."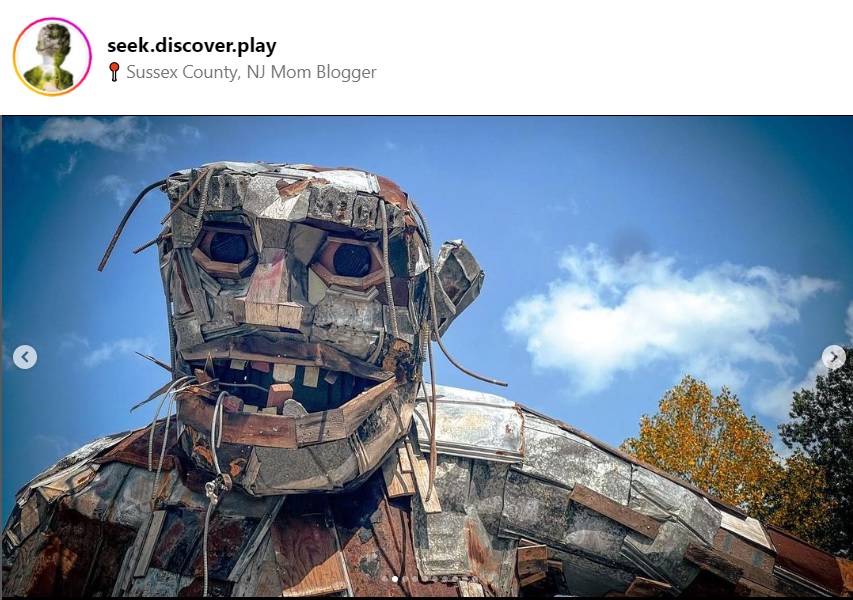 From Philly Voice article: "Based in Copenhagen, Dambo has already created over 100 large-scale, recycled troll installations all over the world. His creatures have been spotted in the woods of France, Chile, Germany, China and South Korea, as well as various U.S. states. They often come with backstories made up by the artist."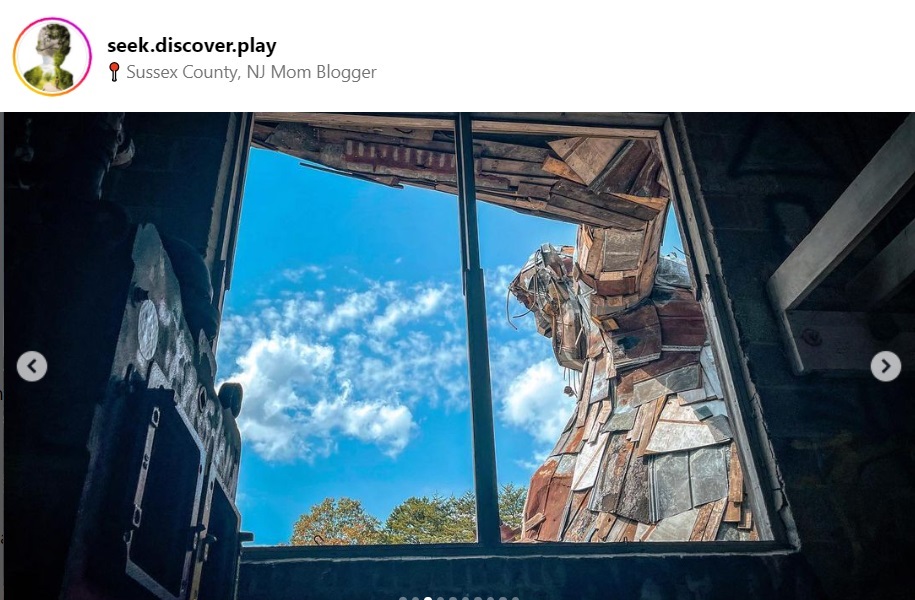 "I like to think that my art can help change people's perspective from trash being something that has no value to something that has a big value," he told NPR in 2021."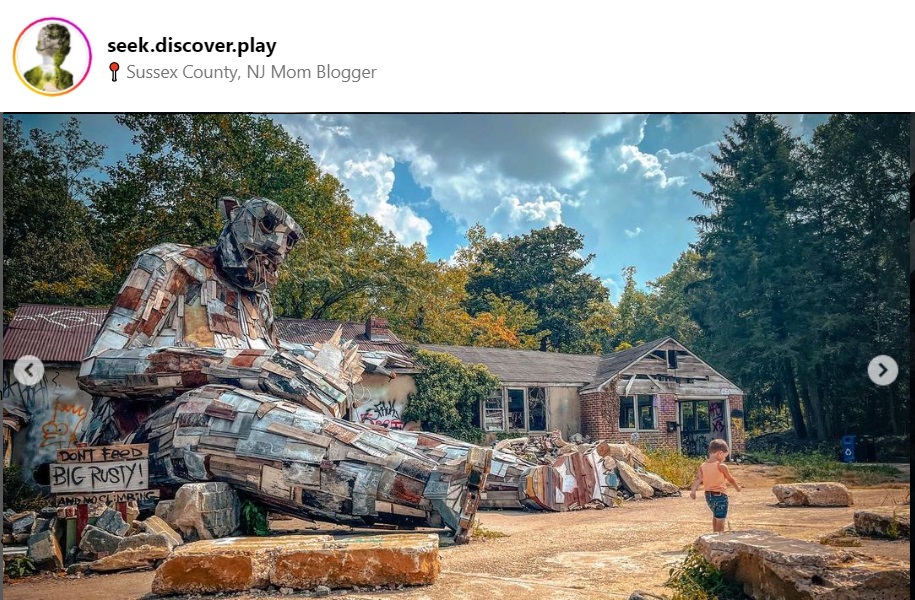 To check out Thomas Dambo's prolific sculptures and art, see his website here.
For @seek.discover.play instagram post and full photos see below:
Big Rusty Featured Thomas Dambo Youtube Tour: