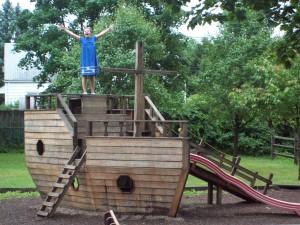 Greenbrook Rd and Clinton Ave. North Plainfield, NJ.  (behind Vermeule house) Update: Thanks Sara for these great pictures.
This playground is recommended by Robin and has a playground camp in the summer months for residents.   If you have more photos to share for any other playgrounds on our site or descriptions, feel free to email me at njplaygrounds@gmail.com or comment on our "What's your favorite Playground Post".  Thanks!
Here's a link to some historic info on the Vermeule mansion.