Approximate address: 659 Madison Hill Rd., Clark, NJ. In between Garden State Parkway and Hazelnut Cemetery.
Esposito Park was opened in October, 2008 and has a great skate park as well as a big spongy floor fenced playground area. Here is an excerpt from NJ.COM
Esposito Farm Park was designed with community input as a county park that has a "local park" feel. Its centerpiece is a large freshwater wetland encircled by a half-mile walking path, providing ample scenic views. The path includes fitness stations and benches.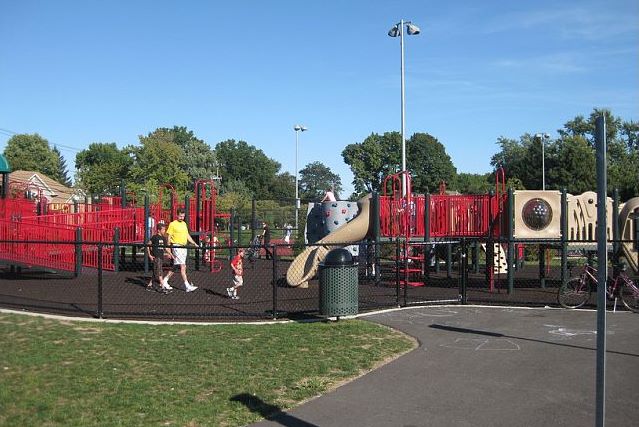 The park also contains tennis courts, a softball/soccer field, a playground, picnic area, skateboard park, and restrooms. Located in a densely populated area, it is easily accessed by walking, biking, and public transportation as well as by car. Ample parking and handicapped access are provided."

Thanks Beth for the great pictures 🙂