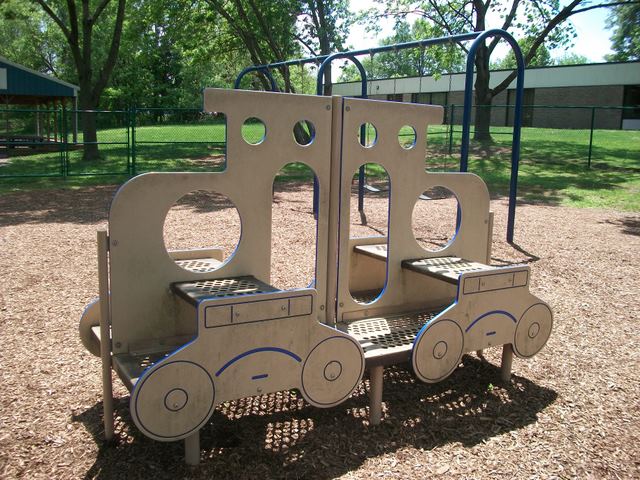 Thanks Sara Rall for another great guest post!
Veteran's Memorial Park, at the east end of Legion Place off Mountain Ave. in Middlesex, Middlesex County, is the ideal place for a toddler playgroup to meet.
The park is completely fenced and far from the busy road. They have two nice climbing structures for little kids, including one that is in three sections, each separated by a "mushroom", which fascinated my little ones.
The other has several slides including a very wiggly one. They do get a bit hot in the sun, though.
Then there is a vehicle you can climb on. I think it's meant to be a train, but my family decided long ago that it was a bus. Fun regardless.
There are two regular swings and two infant swings. Two rocking items. Lots of shade, benches, and a picnic table. No bathrooms, though the library is next door. There's also a beautiful bocce court (of all things) just outside the playground fence.