Guest post by Sara Rall: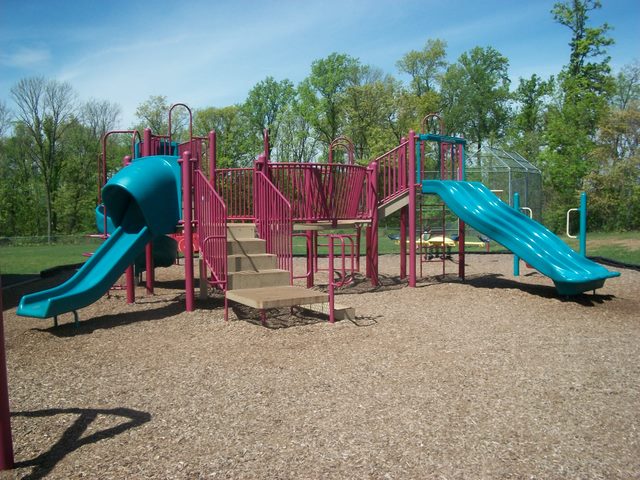 Woodland School playground (114 Stirling Rd., Warren, Somerset County) is a lovely, shady school playground with some interesting equipment. They have a very nice 4-person bouncy see-saw, a fire-truck climber, a rolling log, a very complex set of monkey bars, tire swing and regular swings.
There are giant maps of New Jersey and the United Stated painted on the blacktop, as well as 4-square boxes. The playground is behind the school, far from the road and generally fairly shady. There is a porta-potty next to the playground, in case the school is locked.