Guest Post by Sara Rall-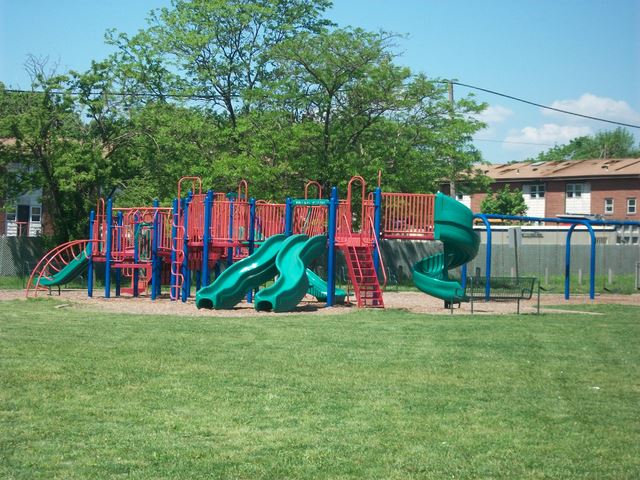 Naaman Williams Park, on Irving St., just north of Somerset St (Route 27) in Somerset, Franklin Twp., Somerset County is a big, sunny park with a lot to offer.
Naaman Williams Park is sunny, with a large play structure for older kids next to a small pavilion and a fenced area for very young children with a play structure and swings.
Nearby these is a small, fenced pool and a single spray area (not fenced), which should be nice in the hot weather.
The park is surrounded by a very nice, paved jogging/exercise loop with pull up, push up and hurdling bars. It would be excellent for kids to ride bikes or rollerblade on.
On the other side of the park is a small play structure with a few swings by a very large pavilion, some bathrooms (locked) tennis courts and a nice double-sided tennis backboard. They also have a baseball field and basketball courts.