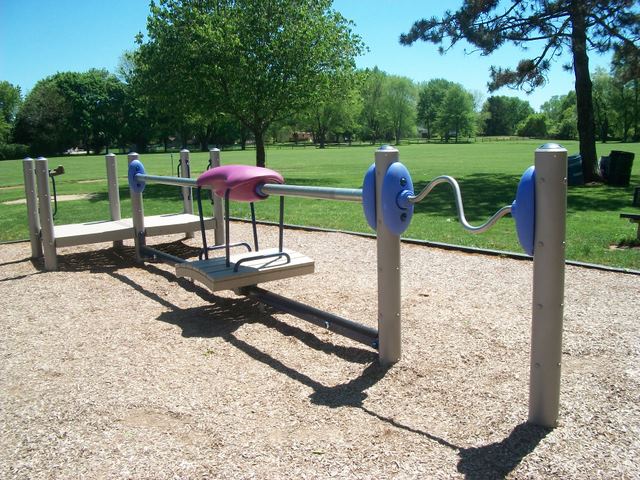 Guest Post by Sara Rall!
(I've been tardy with getting all of Sara's great posts online, this one is truly a gem, I love the hand-cranked feature here, makes it pretty special! Also what a great place to launch some rockets!)
North Branch Park is located on 355 Milltown Rd., Bradley Gardens, Bridgewater Twp., Somerset County.
North Branch Park is a lovely park with lots of interesting equipment. The park itself is huge. You want the southernmost entrance to be near the playground. These are the county fairgrounds, and every August the only free county fair in NJ takes place here for 4 days.
The big, open fields are great for kite flying and model airplanes, and there is a special model rocket launch pad. We have never been here without seeing kites, planes or rockets.
The playground is next to a lovely grove of trees with a stream running through it. The stream is very shallow and narrow, with tons of little bridges, and there are picnic tables and grills.
The playground itself is somewhat handicapped accessible, with equipment off a main ramp and two chair swings (plus two infant and two regular). They have several slides, a very cool turning ball maze, mushrooms arranged in a circle rather than the usual line, and a concrete turtle. But the coolest
item is a sort of "ferry" which moves when an adult or older child cranks a handle.
There is some shade, but it can get very sunny mid-day, and it is often quite windy. There are very nice bathrooms and a drink machine across the (generally unused) horse paddocks from the playground. There's a pretty picnic pavilion way on the north end of the park as well.