Sandbox heaven!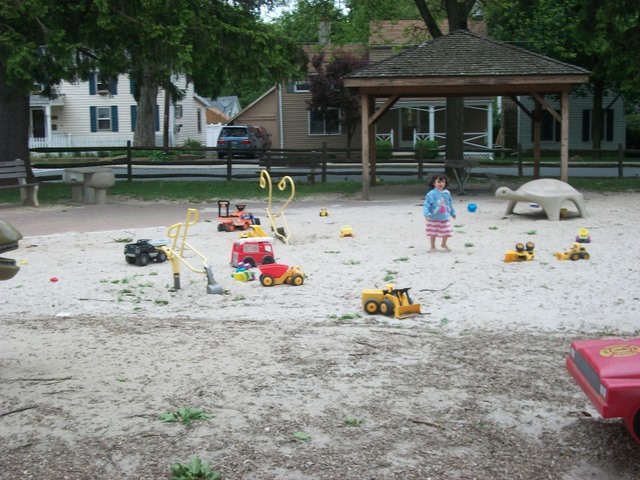 Guest Post by Sara Rall
Gebhardt Field, 65 Halstead St., Clinton (Hunterdon Co.) is an aging playground with lots of equipment and a huge sandbox full of toys.
There is a large climber for older kids and a smaller one for younger, as well as two bouncy cars, a bouncy dino, a 2-person seesaw, an interesting Swiss-cheese concrete climbing wall, and swings, but the highlight is the huge sandbox with tons of toys, two diggers (one stand-up and one with a seat) and a concrete turtle to climb on.
They have a big playing field, tennis court, and a backboard for tennis as well. There is lots of shade, a water fountain, and bathrooms at the library next door.
We are always adding playgrounds check out this link for playgrounds in Clinton.
Side note: Baseball was played at Gebhardt Field, one writer reminiscing about his memories in this touching post on nj.com.