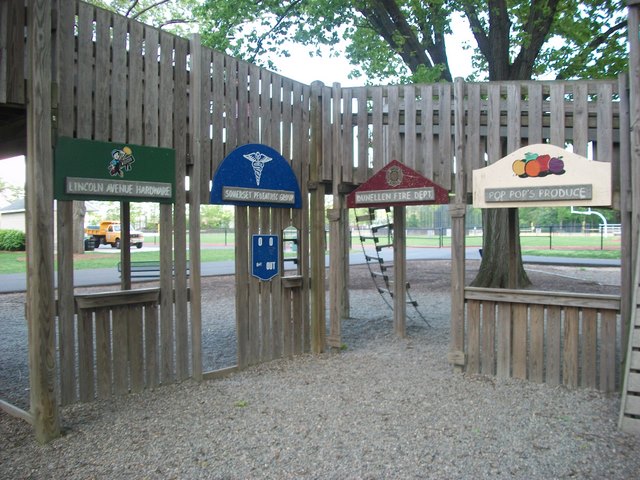 Guest Post by Sara Rall:
Columbia Park, at the east end of Orange St. off South Washington Ave. in Dunellen, Middlesex County has a spectacular running track next to an interesting, shady, wooden playground.
The playground has a large structure with store fronts beneath, and a very fast slide, a separate smaller structure with a slide and tiny sandbox, a train climber, a set of ring-style monkey bars, a very large, two-sided concrete climbing wall, and a swing set made from the largest single wooden beam I have seen in a long time.
The ground cover is tiny pebbles rather than woodchips; less prickly, but not good for young toddlers. There is a nice 1/2 mile walking trail and a spectacular rubberized track both around the football field, and there are several tennis courts as well. Porta-potties are available and there are bathrooms which were locked when we visited.