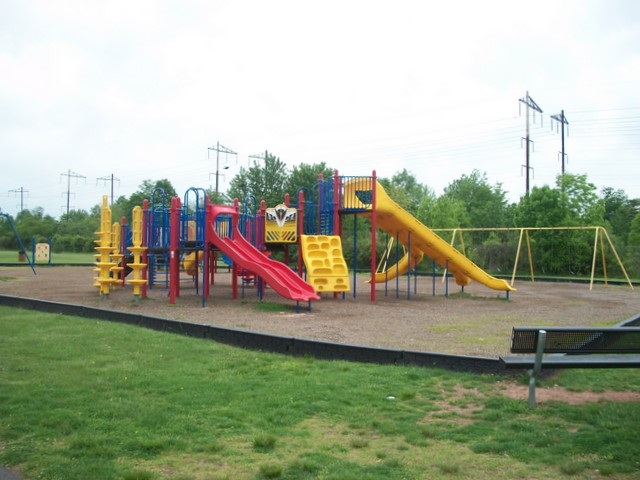 Guest Post by Sara Rall-
Central Ave. Park at the northeast end of Central Ave., two (long) blocks from Plainfield Ave. and the Edison train station (in Middlesex County) is a sunny, urban neighborhood park with lots of nice, new equipment.
The main play structure has a jet plane theme with some tall slides and interesting mushroom climbers. The structure for younger kids has a race car station and a "mountain" to climb around to get in.
There are swings and a finger maze and some other free standing items. Bathrooms were unlocked and relatively clean, on the other side of the tennis courts. My son's favorite part of the park is that the commuter trains zip right by the playground (other side of two fences) and can easily be seen through the bushes. You could probably walk here from the train station (it's only half a mile) but the sidewalks are not the best.