Center Grove Elementary School is located on 25 School House Rd in Randolph, NJ.
Description
Brand new very large playgrounds with some really cool features like a spider web climbing structure, suspended steps underneath a drawbridge and dual corkscrew slides.
Directions
Route 10W to Center Grove Rd.  Turn left onto Center Grove and go up a hill past the County College of Morris (on your right).  After the College, the road splits.  Bear left onto School House Rd.
Parking: Large
Climbing: Spider web structure, central cylinder climb, climbing wall, suspended steps under bridge, helix and other climbing poles, hanging steering wheels
Playthings: Steering wheel, call boxes, balance beam, monocular, storefront
Slides: Two corkscrew, two chute
Sports: Brand new fiberglass backboards
Swings: Fourteen full size, two tie, one swinging bench
Other Cool Stuff: Funnel ball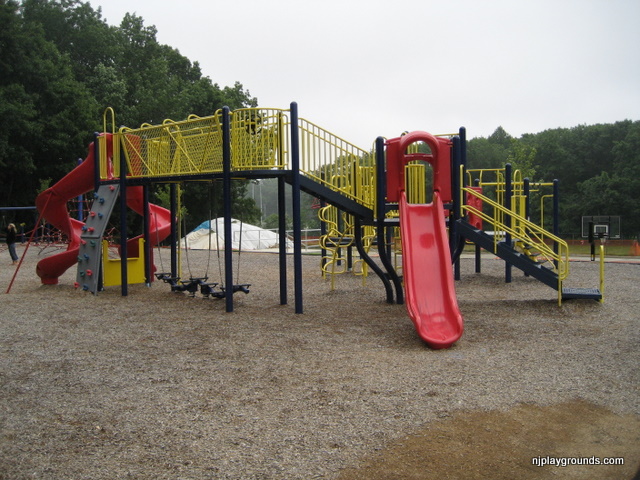 Make a Day of It
Shop at the Educational Warehouse or have a treat at Coldstone Creamery.
For more playgrounds in Randolph, click here. If you are looking for a five star playground in Randolph, check out Brundage Park!
Want to check out the Biggest and Best, click here for our map and links!