Fernbrook Elementary School is located on 206 Quaker Church Rd, Randolph, NJ.
Description
This school features two playgrounds – a smaller one in the front and to the side and a larger one in the back.
Directions
From NJ 10W turn right onto Millbrook Ave and left onto Quaker Church Rd. The school is ahead 1/3 of a mile
Handicap: One chair shaped swing at top playground, mulch ground cover, a bit of a hike from the parking lot
Climbing: Disc shaped climbing, fireman's pole, monkey bars, ladders, climbing wall, plastic grid wall, balance beam
Playthings: Looking glass, tic-tac-toe, storefront, castle hide-away under equipment,
Slides:Two corkscrew, two bump, chute
Swings: Seven full size, one chair shaped swing, one tire
Other Cool Stuff: Great dinosaur pavement paintings, funnel ball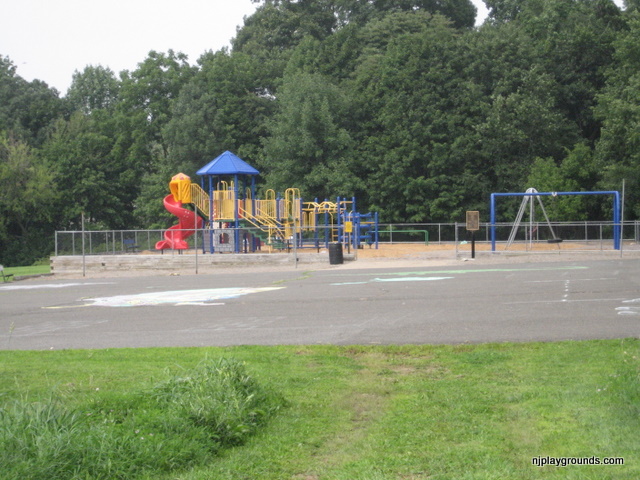 Make a Day of It
Enjoy indoor play at Time-In, Pump it Up or Aspen Ice all in the same complex just off Canfield Ave.
For more playgrounds in Randolph, click here. If you are looking for a five star playground in Randolph, check out Brundage Park!
Want to check out the Biggest and Best, click here for our map and links!