Loantaka Brook Reservation Recreation Area is located approximately on 500 South Street in Morris Township, NJ
Description: Diverse park. Wonderful for playdates, picnics, walking, hosting a birthday party, bringing the dog, bike-riding, roller-skating and flying kites. The playground is well-shaded, clean, and toddler-friendly.
Directions:
From Interstate 287: Turn onto South Street, heading away from Morristown towards Madison. Continue ½ mile and Loantaka Park will be on your left.
Slides: 3 toddler slides and 1 tube slide.
Climbing: Rope wall, handle swings and bars, stepping stones, ladders and more.
Other: Wooden move-able drawbridge. Cool chairs and designs under the slides.
Water: Traditional water fountain
Bathrooms: Yes and port-a-potty off-season
Benches/Picnic Tables: Plenty! More than a dozen picnic tables.
Shelter: A big gazebo with a fireplace.
Walking Paths: More than 4 miles of paved paths and more un-paved.
Baseball/Softball: 3 ballfields and a big soccer field
Pond: Nice pond – viewing only, no duck-feeding.
Other: 13 station Parcourse Fitcenter.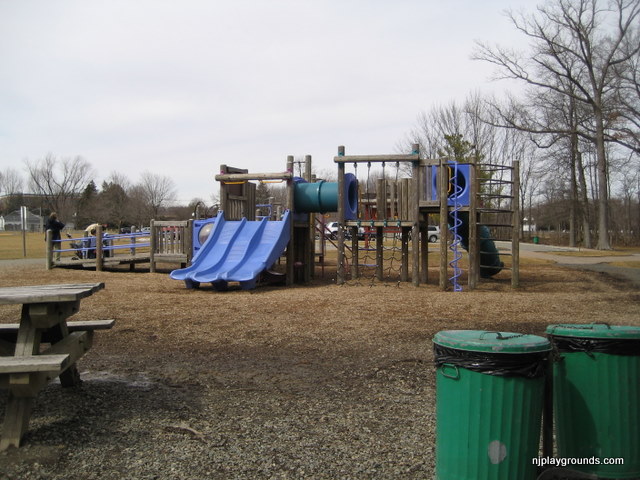 "Make a Day of It"
Saddle up in the morning for a trail ride at neighboring Seaton Hackney stables. Pick up lunch at Richies Country deli and after your picnic, bike, ride, walk, fly your kite and enjoy the playground.