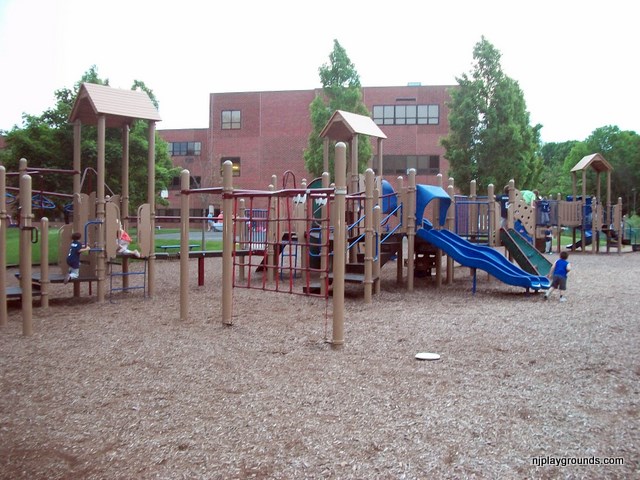 Guest Post by Sara Rall:
Bedminster Elementary School is located at 234 Somerville Road, Bedminster (Somerset Co.). It has a terrific, big, sunny playground with lots of interesting equipment.
The main play structure has about 6 different types of climbing walls, several slides, parallel zip lines that one kid can use with either hand, lots of different kinds of monkey bars, a bouncing balance beam, a store front, lots more.
The structure for younger kids has another slide, a cool periscope, and a neat manipulative about the planets. There are swings, including a chair swing, two spinning stools, a picnic shelter with a tent over it, and a bridge over a tiny stream into the woods and an extremely long and well-done walking path.
On the way in is a set of large concrete balls that my kids enjoyed as well. No bathrooms and very little shade unfortunately, but otherwise wonderful.