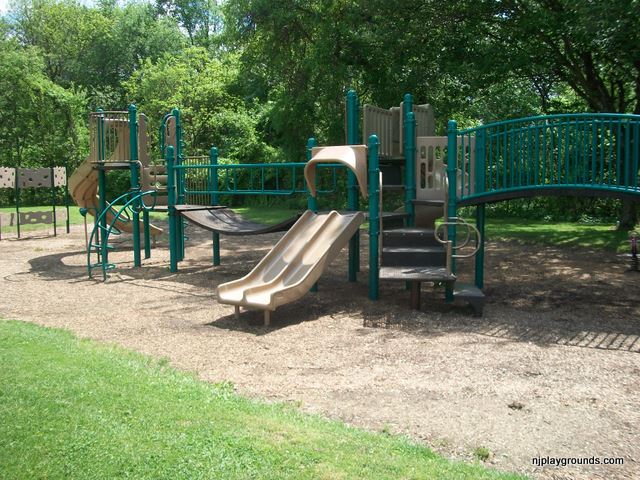 Another guest post by Sara Rall!
Borough Park on Elm St. by Lakeview Ave. in South Plainfield, Middlesex County is a sunny ball field with a playground among the trees at the far end.
The equipment is aging but still in good shape. There is a long metal and plastic play structure, two bouncing motorcycles, and a long but not tall climbing wall. My kids loved the bleachers, too.
Don't miss the way-cool military helicopter on display just north of the entrance where Lakeview, Maple and Plainfield Avenues come together. Just across the street from that is a beautiful lakeside park with basketball courts but no playground.