Editor's Note: We love playgrounds, but if this site was just about parks, it would be a little stale.So from time to time we will take a little detour to change the scenery. I have a personal connection to Bridgette Raes, childhood acquaintance rediscovered on facebook.Her positivity, drive and message are all inspiring to me and many friends.In two different worlds, we both admired and followed each other's work and are happy to finally work together in a unique post that celebrates women and style at the park. We also have an awesome contest with a stylish bounty worth over $500!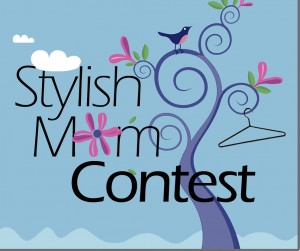 The Active Stylish Mom
You have kids, and get out to the park, but you still make it a priority to look good and feel good.People compliment you on your outfits, and for Moms' night out, your style is emphasized even more.You are a Mom with Style!Bridgette Raes Style Group and NJ Playgrounds want to celebrate you, the mom who we go to for fashion advice, the mom we want to go shopping with, and the one who understands the power of a great outfit and wants to share that feeling with their friends.
Mother's Day Contest
If the above describes you, this is your lucky day!If it's not, tell your stylish friend to enter, and when they win, they can share a part of the treasure, a 1 hour virtual makeover from Bridgette Raes Independent Style Consultant, and their residentMoms with Style blogger, MaryEllen Geragotelis. (my plan), plus a Stylish Mom feature on the Bridgette Raes Style Group blog along with over $500 in prizes! Either way I want one of our NJ Playground fans to win!
For more information on how to enter and what is included in the prizes valued over $500, check out The Stylish Mom Contest on Bridgette Raes Blog. Submission form is here.
About our Sponsor:
Bridgette Raes Style Group is an Image and Style consulting company for women in NYC. Since, 2002 they have been empowering women through a variety of services including closet editing, personal shopping and their famous Transformation Image & Style Program. President,Bridgette Raes is the author of the book Style Rx: Dressing the Body You Have to Create the Body You Want and a sought-after spokesperson, style expert and writer for many media outlets including CNN, Good Morning America and Real Simple Magazine.She and her Style Consultantsare available worldwide for consultation, in-person or virtually.