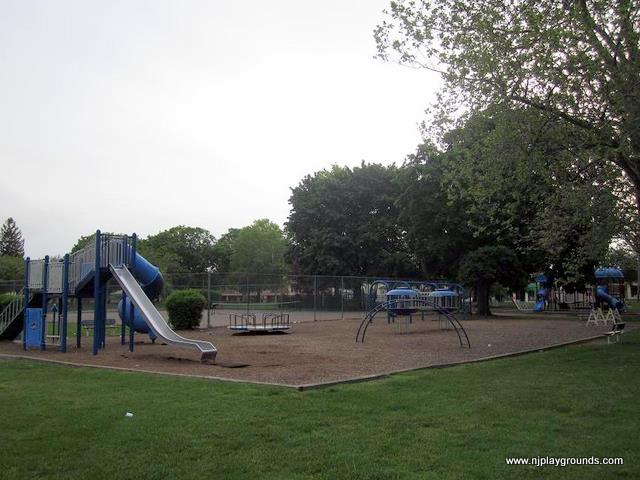 Thanks to Daniel for submitting this great park for our most recent "Roving Reporter Promotion". For his contribution he gets 2 free passes to Imagine That Museum in Florham Park. Make sure you check this fantastic opportunity to check out new places and get free tickets to a great museum 🙂
Main Memorial Park is located on 1400 Main Ave, Clifton, NJ 07011. Main Memorial Park is one of Clifton's best kept secrets. Surrounded by trees, the park boasts a large lake, two play grounds and tennis courts. The park is located off Main Avenue, Clifton, and there are plenty of parking spaces. Next to the park is Clifton Stadium, which hosts the annual July 4 fireworks display.
Name of Manufacturer: – Built by Gametime
Recommended Ages: (usually posted on the equipment or at the park)
A small playground for 2-5 year olds and a large playground for 5-12 year olds
Climbing: Monkey bars, rocky wall climb, climbing frame
Merry Go Round: Yes
Slides: Tall metal slide and twisty tunnel slide
Swings: Yes, for big and small kids
Other: Mini toadstool balancing pod platform
Parking: Parking available on Park Slope
Benches: Benches are located around the lake and playgrounds
Bathrooms: Bathrooms located in adjacent building
Tennis: Yes
Water: Lake
Walking Paths: Path goes around lake
Other Cool Stuff: Fishing permitted at certain times. Flea market and other festivals held at various times.