Another guest post by Sara Rall!
Check out her Roving Reporter submission below and click here for how you can earn free passes to Imagine That!!! for submitting a playground we need covered!

Cedar Hill School is in Basking Ridge, Bernards Twp. and has a nice, large playground with the most astoundingly clashing colors of equipment I've seen.
They have an interesting set of monkey bars in three different heights, a small, dome jungle-gym, swings, hop scotch, 4-square, basketball, and playing fields.
The playground is sunny and no restrooms were available while the school was closed, but my kids had a great time.
Street Address: 100 Peachtree Rd., Basking Ridge, Bernards Twp.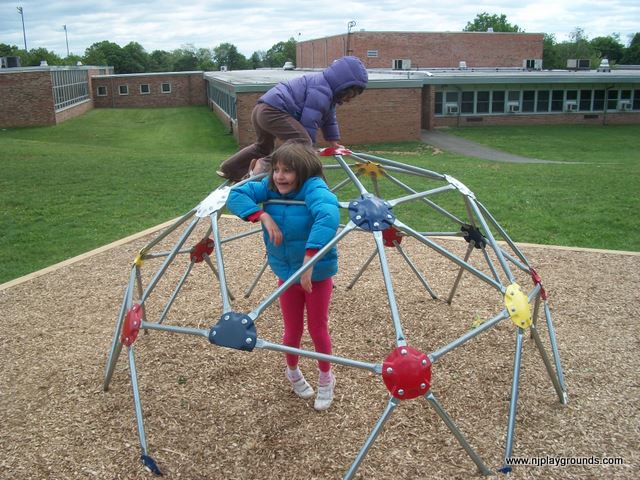 Equipment: Big metal and plastic structure for older children, with side-by-side zip lines, a play structure for younger kids
Climbing: Monkey bars, poles, and rings
Slides: Built into play gym
Parking: lot at school
Drinking Fountain: None
Handicap Accessibility: None
Sports: Basketball, and Playing fields