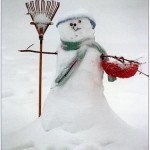 The following is a list of some of our favorite things to do during the holiday season with kids in New Jersey.  We tend to opt for the less crowded or more creative, nature driven activities.  However, we've also added some favorites from our fans and will continue to add anything you all tell us is worth visiting!
Our focus is now on the local ongoing activities and winter break mini-camps!
 Ongoing Activities 
All of NJ — The BEST Holiday Lights Displays
NJ.com has set up a blog and map of the holiday lights displays.  Awesome stuff! Click on link above to check it out. You can add your favorite light show too 🙂
Essex County:Â  West Orange
Holiday Lights Spectacular at the Turtle Back Zoo
All month from 5-9 pm.
Experience Turtle Back Zoo in the winter as 100,000 bulbs and 40 lit displays illuminate the zoo this holiday season! Admission is free for 2011! Help keep the gift of giving alive! Turtle Back Zoo will be collecting non-perishable food and unwrapped new toys for the needy each evening of holiday lights. Help the lights shine a little brighter this year with your donation. Sponsored by: Covanta, Essex County Parks Foundation, McLoone's Boathouse, Prudential Financial, PSE&G, & the Zoological Society of NJ.
 Mercer County: Hamilton.
Grounds for Sculpture Winter Wonders
Stroll the grounds on Friday and Saturday nights up until 9pm to enjoy their "Winter Wonders" display.  Enjoy the park as it sparkles with thousands of lights and holiday magic throughout December with extended hours. Stroll its paths as trees and
buildings dazzle and delight. Click here for more information about holiday and winter activities.
Morris County: Morris Township
Gingerbread Wonderland at the Frelinghuysen Arboretum
12/3 through 12/11
9:30am to 5pm
See an amazing display of gingerbread creations made by very talented individuals, girl scout troops, families and more.  Suggested donation $2.  Click here for more info.
Morris County: Morristown Christmas Festival at the Green
Visit their website for more information. Musical performances, electric train rides on the green, special exhibits and crafts, visits with Santa and more.
Ocean County:Â  Point Pleasant
Jenkinson's Boardwalk and Aquarium
Offers make and take days with special crafts, a lights show in the aquarium, drop and shop programs and more! Visit their website for more info.
 
Somerset County:Â  Basking Ridge
Naturalist Programs at the Environmental Center
Offerings tons of programs weekends and weekdays that center on topics like "Follow the Winter Whifflepoof"  Learn how Native Americans tracked things in the middle of winter! You will play a trail game that teaches tracking and observation skills, learn a bit about the Native Americans in this area, and hear some neat stories. "Reindeer Games" Learn about the magnificent creature called a Reindeer. Look at the life cycle and habitat of reindeer, play reindeer games and make a craft or two to take home. Just a sample of the many programs available!  Visit their website to learn more.
Winter Break
 Essex County:  Maplewood
Princess Mini Camp
December 27th- Cinderella
December 28th- Belle
December 29th Tiana
December 30th- Ariel
$120 for all 4 days, sign up 2 or more children and it's only $100 for all 4 days!
$35 each day
Bring your lunch and have tea with a princess!
Dress up , crafts w/ "it's Sew Crafty" and games included
Make a themed dessert with each Princess!
January 1st  4th annual  Spa Day
 1-3PM ages 5-12
$50- for 1 child, $40 each for 2 or more!
Manicures, facials, Spa Crafts, Glitter tattoos & CHOCOLATEÂ  FOUNTAIN!
 
Morris County:Â  Boonton
Throughout the month of December and especially during the Winter Holiday Break, Jump on In has TONS of open jump hours – reserve your space online here.
Morris County: Florham Park
IMAGINE THAT!!! Children's Museum
Great activities all week long!  Pricing varies and you typically save money if you register in advance so visit their website first… http://www.imaginethatmuseum.com/planning_calendar.htm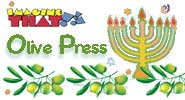 OLIVE PRESS DEMONSTRATION
MON., DEC. 26, 2011
1:00 p.m. – 4:00 p.m.
Come and meet Judah the Maccabee and watch an Olive Oil Press Demonstration; celebrating the Chanukah season and the festival of lights. Join Rabbi Rosenblum from Living Legacy and Rabbinical College of America – Lubavitch as he demonstrates how to extract the oil from the olives. The children will also decorate a donut and complete a craft project.
MAKE A SNOWMAN SOCK CRAFT
TUES., DEC. 27, 2011
Three times to choose from:
10:30 a.m., 12:30 p.m., or 2:30 p.m.
Three crafting times!
Build and design a "SOCK Snowman" craft with
black top-hat and button nose. Then stay and play!
GOING GREEN
WED., DEC. 28, 2011
10:30 a.m. – 12:00 p.m.
Journey with Imagine That as we "GO GREEN" in our museum.
LEARNING!
Let's teach our children how they can help save our planet
with a CRAFT and SOLAR ENERGY and RECYCLING PRESENTATIONS.
COMMUNITY ACTION!
We are asking for participants to bring either a toy, clothing, or shoe donation that we can recycle and donate to a local charity.
HOW? WHAT? ? WHY?
Representatives from JCP&L and an Industrial Hygienist from Breathe will be on hand to answer questions from curious minds.
MAKE A CUDDLY WINTER FLEECE PILLOW
Thurs., Dec. 29, 2011
10:30 a.m, 12:30 p.m. and 2:30 p.m.
Make a cuddly, winter fleece pillow! Then stay and play! Â Â 
 
Price per child: $13.99
Price per adult:Â $7.95
Morris County: Dover
Come play with the kiddies! Enjoy the toddler area, spaceship, clay heads, play theatre and more.  Wed. Dec. 21- Dec. 30 @10am – 5pm. Dec. 24 @10am-2pm
 Dec. 31 @10am – 2pm. Annual New Years at Noon Party 'n Parade
 
Morris County:Â  Mountain Lakes
December 27-29
Holiday Break Fun for Kids
2½-5 yrs & 6-12 yrs, Sign-up for 1, 2 or all 3 Days
Half-Pint Holidays
2½-5 yr olds, Half Day
Members: $25/day, Non-Members: $45/day
Search Program Code: YPEHOLIDAY
Check Out Our Themes
Travel Trip Club
6-12 yr olds, Full Day
Members: $50/day, Non-Members: $75/day
Search Program Code: TRIPCLUB
Check Out Our Trips
Morris County: Parsippany
December 27th & 28th
Parsippany PAL
Mad Science "Spy Academy" Winter 2011
Ages 5-10 yrs old
Tues 12/27 or Wed 12/28
Time: 9:00am – 12:00pm
Cost: $90.00 per child for2 days or $50.00 for 1day (includes all materials)
Register online @ http://www.parsippanypal.org/
TUESDAY, DECEMBER 27th
Spy Academy:
Look out 007 – the Mad Science Spy Academy is in session! Students will make and take home their own Secret Code Breaker to communicate stealthily at home, like real spies.
Sleuths on the Scene:
Suspects, schematics and sleuths…oh my! Connect the dots using science to help solve a crime in this hands-on investigation at the science of sleuthing.
Agent Undercover:
Get into gear with Agent undercover and learn what it takes to be successful in the spy world. With the Undercover Observer that you will make and take home, you can step into the shoes of a spy in action.
WEDNESDAY, DECEMBER 28th
Discover Detection:
Step into the shoes of a detective-uncover the science involved in evidence gathering and analysis. Whodunit? Students will find out by using their Fingerprint Finder to place and identify UV prints.
Funky Forensics:
Evidence collection and puzzle making will lead you to understand why forensic scientists like to understand the complete picture before they make decisions.
Crime Lab:
Got clues? Analyze clues and get hot on the trail of a culprit with the Crime Lab program. With the Spynoculars take home, you can safely observe clues from afar.
Morris County:Â  Morristown
Members:: $4/child per day for members
Non-members: $5/child per day plus museum admission
For more information, please email programs@morrismuseum.org
Wednesday, December 28, 1:00-3:00 PM
Design a clothespin animal magnet
Thursday, December 29 12:00 PM & 2:00 PM
Art in Motion with In Motion Dance Company. Enjoy a performance by In Motion and then have fun as you dance, move, and shake with company dancers. Space is limited. Pre-registration is required.
Friday, December 30 1:00-3:00 PM
Make a noisemaker for New Year's Eve