Editor's Note: Wow! Thanks to Katie Groel for this wonderful farm post. This sounds like a great place to visit, and bike!

Duke Farms in Hillsborough is open to the public with miles and miles of hiking and biking trails. There is no playground equipment just wide open space and beautiful scenery. Since there is no actual playground equipment, I don't know if this place qualifies…but we took our 2 boys (ages 1 and 3) and had a great time!
There is a tram by the parking lot that makes 3 stops. I would recommend stop 1, Old foundation. You can see the foundation of the mansion, and get to the lakes. Pictures below are of 1 of the many waterfalls at this stop and the mermaid pool. The second stop is a orchaid green house. The third stop has access to the "great lawn".
As I said, we brought our 2 boys ages 1 and 3. I wore the 1 year old in a hiking backpack and the let the 3 year old run free. There were a ton of families biking as well.
I posted 2 pictures, but here is the link to the website. I can't wait to go back with my family!

Duke Farms Website Link
Park Amenities: bathroom, picnic tables
Water: Ponds, but not fishing
Trails/Walking Paths: Yes to both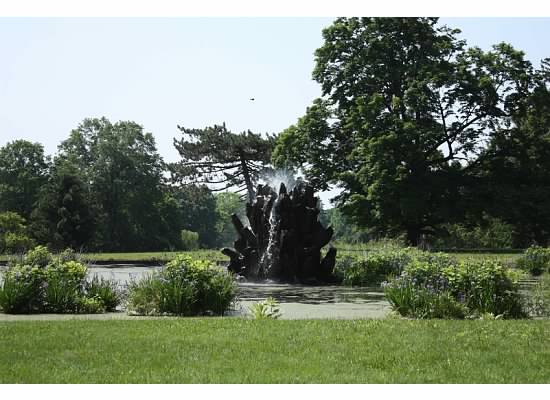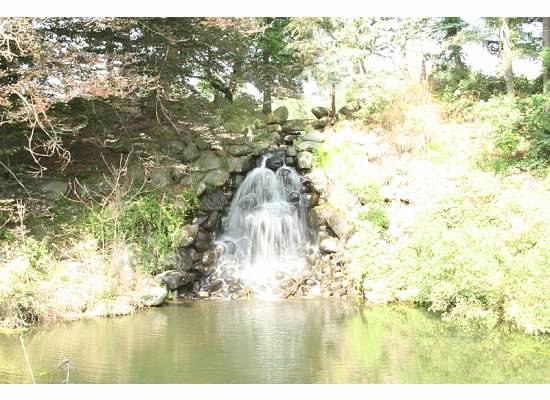 Update: In April 2014, my family and I checked out Duke Farms without bikes, we had a good time, and were able to borrow an Eco Kit! Highly recommended for the kids to make notes in a journal, and use the binoculars.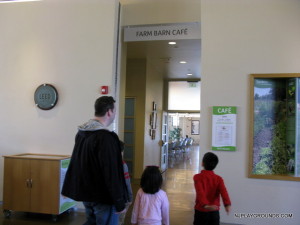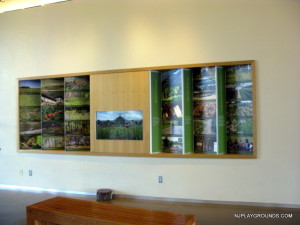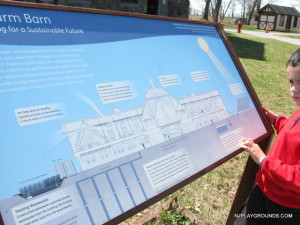 Update: July 2014- Went back to Duke Farms with Bikes!!! My husband was impressed with the grounds, we ventured around the South Gate again, this time towards the right where the statues and big fountain was.