Hello! It's 2012, and we are ready to share our list once again of some of our favorite things to do during the holiday season with kids in New Jersey. We tend to opt for the less crowded or more creative, nature driven activities. However, we've also added some favorites from our fans and will continue to add anything you all tell us is worth visiting!
Our focus is now on the local ongoing activities and fan recommendations!
PS: If you want to check out where the Santa pictured here is going to be, he has a facebook page of his latest appearances here
Ongoing Activities
All of NJ — The BEST Holiday Lights Displays
This is NJ.com's last years list, and I haven't seen a new one yet, but definitely a link to check out. They have a blog and map of the holiday lights displays. Awesome stuff! Click on link above to check it out.
New Jersey Family's List of Private Residence Holiday Lights: Â Our friends at New Jersey Family have a great list of where to go locally to check out the most awesome houses. Â Check out their article here.
Atlantic County: Egg Harbor Township
*Fan recommendation!!* Storybook Land is the place to go if you are in South Jersey.  Allison shared this recommendation with us, and from the photos it looks spectacular.  For more details check out their website.  Here is the video they posted on their site:

Burlington County:Â Medford
**Fan recommendation!!* Johnson's Farm has a hayride through their holiday lights show. Â It looks pretty awesome, with Santa and live reindeer! Â From their site:
"WEEKDAY SPECIALS with SANTA' from 11 to 1
1/2 Price Discovery Barnyard
and Reindeer
with the Purchase of a
Cookie Decorating Kit

Start a New Holiday
Family Tradition
at Johnson's Corner Farm
*Horse Drawn Hayrides
*Visit with Santa and Prancer
(bring your own camera)
*Roast Marshmallows
over the open fire
*Musical "Light Show"Hayrides
*Cookie Decorating for the Kids"
Check out their website for more details.
Essex County: West Orange
Holiday Lights Spectacular at the Turtle Back Zoo (We love their holiday lights and the zoo, it's a great activity to do with the kids)
All month from 5-9 pm. All weekends from Nov 30th, December Check out their calendar for weekday dates!
Experience Turtle Back Zoo in the winter as 100,000 bulbs and 40 lit displays illuminate the zoo this holiday season! Admission is free for 2012! Help keep the gift of giving alive! Turtle Back Zoo will be collecting non-perishable food and unwrapped new toys for the needy each evening of holiday lights. Help the lights shine a little brighter this year with your donation. Sponsored by: Covanta, Essex County Parks Foundation, PSE&G, & the Zoological Society of NJ.
Hunterdon County: Â Flemington
*Fan recommendation!!* Check out Schaefer Farms drive through, Holiday Lights Show. Â This one looks really cool with a neat lit tunnel and plenty of dynamic lights. From their website: Â "Twinkling and glowing for your enjoyment from Thanksgiving through and including January 1st, 2012. Closed Mondays & Tuesdays. Hours Sunday, Wednesday & Thursday 10:00AM to 9:00 PM., Fridays & Saturdays 10:00AM to 9:00PM." Â For more information check out their website here.
Mercer County: Hamilton.
Grounds for Sculpture Winter Wonders
Stroll the grounds on Friday and Saturday nights up until 9pm to enjoy their "Winter Wonders" display. Enjoy the park as it sparkles with thousands of lights and holiday magic throughout December with extended hours. Stroll its paths as trees and buildings dazzle and delight. Sunday brunches, holiday tram rides and other fun workshops are also taking place in the winter months here.
Click here for more information about holiday and winter activities.
Monmouth County: Allaire
Allaire State Park is one of our favorite places to visit especially when they have special events. Pine Creek Railroad is in the vicinity and features their Christmas Express train with Santa. For details on dates and times, check out the link.
Morris County: Morris Township
Gingerbread Wonderland at the Frelinghuysen Arboretum
Fri Nov 30, 2012 through Sun Dec 9
10 am – 5 pm (8 pm on Fridays)
See an amazing display of gingerbread creations made by very talented individuals, girl scout troops, families and more. Suggested donation $2. Click here for more info.
Morris County: Morristown Christmas Festival at the Green
Visit their website for more information. Musical performances, electric train rides (on the green from 1-7PM every Saturday/Sunday in December until Christmas), special exhibits and crafts, visits with Santa and more.
Morris County: Whippany
Whippany Railway Museum: Check out the Santa Claus Special, coach seats are still available for the train ride that departs from Whippany. Great for the train lover in your family.
Somerset County: Basking Ridge
Naturalist Programs at the Environmental Center
Offerings tons of programs weekends and weekdays that center on topics like "Snow Goosing" and "Penguin Party" For the "Maple Sugar Sweet" event, join a Naturalist and learn the basics of maple sugaring. Sample a few tasty maple treats enjoyed since the time of the Native Americans. Visit their website to learn more.
Outside NJ: Â PA/NYC
We've received several recommendations for fans on places to go outside NJ, here are some of them:
Hershey Park, Hershey PA-  2 million lights and over 30 rides are part of the "Hersheypark Christmas" celebration.  For more details, check out this  link.
Sesame Place, Langhorne, PA- Sesame Place presents "A Very Furry Christmas" with Christmas lights, parades and other fun attractions. Â Check out their website for more details.
Shady Brook Farm, PA- Â This is a great drive-thru attraction, check out the link for photos and video.
Dyker Heights, Brooklyn, NY- Â WOW!!!! Kara told me about this attraction, and it is really worth a trip. Â Here is a link to the attraction write-up and photos from the Gothamist!
Winter Break
Morris County: Boonton
Throughout the month of December and especially during the Winter Holiday Break, Jump on In (a NJ Playgrounds sponsor) has TONS of open jump hours – reserve your space online here.
Morris County: Florham Park
IMAGINE THAT!!! Children's Museum (a NJ Playgrounds Sponsor)
Imagine That!!! has great activities all week long! Pricing varies and you typically save money if you register in advance so visit their website first… http://www.imaginethatmuseum.com/planning_calendar.htm
Breakfast with Santa! Breakfast at 9:30 a.m. Don't miss him!
Sat., Dec. 15, 2012 and Sat., Dec. 22, 2012Â 

Visit with Santa! Bring your wishlist to share with him! Enjoy a breakfast snack with Santa and his elves! Pre-purchase tickets online to save on admission.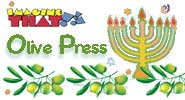 OLIVE PRESS DEMONSTRATION
SUN December 9, 2012
1:00 p.m. – 4:00 p.m.
Come watch an Olive Oil Press Demonstration; celebrating the Chanukah season and the festival of lights.
Mitten Frame Craft!
Fri., Dec. 21, 2012,
Choose from three crafting times:
10:30 a.m., 12:30 p.m. and 2:30 p.m.
Come in from the cold and decorate your own mitten photo frame with snowflakes, stars and more!
SNOWFLAKE FAMILY TREE CRAFT
WED., DEC. 26, 2012
10:30 a.m., 12:30 p.m and 2:30pm
Special Craft Event!
MAKE A SNOWMAN SOCK CRAFT
THURS., DEC. 27, 2012Â 
Three times to choose from:
10:30 a.m., 12:30 p.m., or 2:30 p.m.
Three crafting times! Build and design a "SOCK Snowman" craft with
black top-hat and button nose. Then stay and play!
All these activities above are found in their calendar here:Â http://www.imaginethatmuseum.com/planning_calendar.htm
Special Message from our sponsor, Kid Netic in Montville NJ!

Friday, November 30th
We will be open until 6pm!
*
*
Coming in December!
Gift Wrapping!
Let us wrap your Christmas gifts for you!
Fridays from 1:00pm-5:00pm
Sunday during Daddy & Me Morning from 9:00am-11:30am
*
*
Santa Claus is Coming to Kidnetic!
Saturday, December 8th
5:30pm-8:30pm
Get your picture taken with Santa or get a family portrait taken by a professional photographer!
Bookmark this post!!! We will continue to add fan recommendations as well as some other activities during winter break to keep the kids busy.