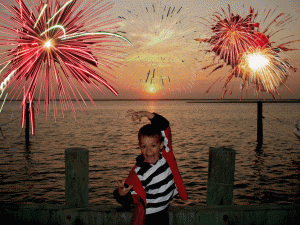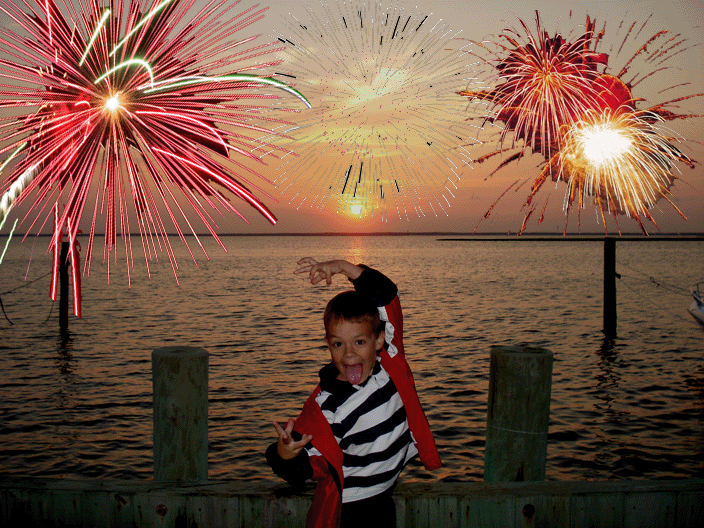 Hey NJ Playground Fans and Readers! Â It's that time of year again with tons of fun family events for the 4th of July.
If you are looking for a park in NJ to check out the fireworks, here you go!  Please check back for updates, we keep adding as we get new feedback, so if we are missing yours comment below.  🙂
Did I miss one?  Comment below!!!
North Jersey (Bergen/Hudson/Passaic):
Allendale- 7/4, Thurs. Band to perform at Crestwood Lake, (West Crescent and West Maple AVe.) followed by 9pm fireworks.  From the town website (allendalenj.gov): "On July 4th, Allendale residents and their guests, are invited to attend a band concert at 7:30 p.m. at Crestwood Park, followed by a fireworks presentation at 9:00 p.m.  Tickets are required and can be obtained from the Holiday Observers. No glass bottles of any kind will be allowed at the Park.  Coolers, etc. will be inspected. "
Bloomingdale at the Middle School (June 28th/Rain date 29th)
Clifton- 7/4, from clifton nj town website: "Thursday, July 4th (rain date July 6th picnic only) 12:00 noon – 6:00 p.m. (Picnic) Dusk (Fireworks)
Enjoy the City of Clifton's fun filled picnic with family and friends at. Great food, crafts, health screenings, clowns, free activities and rides for the children. Family races and events will take place between 1:00 p.m. – 3:00 p.m. For information about becoming a vendor, please contact the Mayor's Office at (973) 470-5757.
The City of Clifton fireworks display will be held on at Clifton High School Stadium. The Clifton Community Band will perform during the pre-firework concert. Tickets cost $3.00 per person and will be available at the City Clerk's office. For more information, call the Mayor's office at (973) 470-5757."
East Rutherford (State Fair Meadowlands) July 3 and 4, for more info. check out their website here.
Englewood- 7/2, "The Independence Day Celebration will kick-off at 7:30PM on the front lawn of Dwight Morrow High School. The fireworks will start at sun down. Please come out and join us! The rain date is Monday, July 8." 274 Knickerbocker Rd. free (town website)
Fair Lawn- 7/1, Monday- Memorial Park (Berdan Ave & First Street), "Gates at Memorial Park will open at 7:30 p.m. on Monday, July 1st. Rain dates have been scheduled for Tuesday, July 2nd and, if necessary, Sunday, July 7 in the event of inclement weather on July 1st. For more information, contact the Recreation Department at 201-796-6746. We look forward to seeing you at this event! to get more details visit here on the Fair Lawn website.
Hackensack- The July 4th event for the City of Hackensack is scheduled as follows:
DATE: Thursday, July 4th 2013 (There is no Rain Date)
TIME: 9:00 AM to 10:00 PM
PLACE: Foschini Park FREE ADMISSION!!
All-Day Flea Market (from 9 AM to 5 PM); Int'l Food Vendors (all day).
Live Entertainment: (approx.11:30 AM to 6:00 PM)
HEADLINERS: "THE INFERNOS" at 7:15PM
Followed by SPECTACULAR FIREWORKS (approx. 9:20 PM)
Contact: Hackensack Recreation Dept. Gregory Liosi Supt. of Recreation (201) 646-8042.Check out website here
Hasbrouck Heights (via HH website):  Fireworks  Once again the Lions Club sponsors the Fireworks display which is set for Tuesday, July 2 at Depken Field. The rain date is Friday, July 5 and extended rain date is Sunday, July 7
Hoboken/Weehawken (Macy's 4th of July in NYC is viewable from these cities they will have fireworks firing from six barges in the Hudson River, between 24th Street and 40th Street on the West Side of NYC.Check out this article for more info from the Hudson Reporter)
Lyndhurst (7/6, behind little league fields Riverside Park, on Riverside ave) starts at 6pm, fireworks at 9pm (free open to public).
**need to verify** **check with town**North Arlington (7/4 300 Schuyler Ave. Zadroga Field) 5PM open to public to watch Macys 4th of July fireworks along Hudson River!
Paramus (7/7, Cliff Gennarelli Sports Complex Paramus Road & Plaza Way, Westfield Garden State Plaza – West Lot, Enjoy a free concert by the Paramus Community Orchestra, with the Paramus Players and a karate demonstration by FMA Martial Arts followed by the Fireworks Celebration. Gates will open to the public at 6:30 pm; Rain Date: TBA. Link here.
Ridgefield (7/3, Veterans Memorial field 554 Shaler Blvd) Ridgefield Independence Day Celebration- Wednesday, July 3rd- Music, Face Painting, & Moonwalks at 6:00 p.m. Fireworks at 9:00 p.m.
Ridgewood (July 4th at Veterans Field) Link to website
Tenafly (7/1 Fireworks dusk behind high school 19 Columbus Drive) from the town website: "The Borough's annual fireworks display will take place on Wednesday, July 3rd at approximately 9:00 p.m. behind the Tenafly High School. There will be entertainment from 8 pm to 9 pm. The rain date for the fireworks is Saturday, July 6th.
All residents are invited to attend the Town Wide Independence Day Celebration from 10 a.m. to 3 p.m. on Thursday, July 4th at the Roosevelt Common. Join us for a day of amusements, games, food and fun. The rain date for this celebration is Saturday, July 6th."
Wayne (July 2nd at High School) From WaynePAL Website:
"The 2013 Wayne PAL Annual Fireworks Extravaganza
Wednesday, July 3, 2013
(Rain Date – Sunday, July 7, 2013)
Wayne Hills High School
272 Berdan Avenue
Wayne, NJ 07470
Gates Open at 6:00pm
$10 per Family
Fireworks Show Begins Approximately 9:15pm
There will be Food, Music, Clowns, Rides, Glo-Sticks and a 50/50 Raffle"
North Jersey (Morris/Essex/Union/):
Chatham- 7/4- Chatham Middle School- Chatham Borough Website
"Fireworks Display: Chatham Middle School Field – 480 Main Street Chatham Borough.
Fireworks Shoot Time: 9:15pm or dusk
Rain Date: July 5, 2013 same time
Entertainment (Gates open: 7:00pm)
The Willie Lynch Band
Band Website: www.willielynchband.com
Special Note: All information ALERTS pertaining to parade or fireworks
will be sent out via ALERTCHATHAMBOROUGH to sign up
visit www.chathamborough.org"
Dover- 7/3- Hamilton Field-Route 46 – East Dover Elementary School
From website: "THE TOWN OF DOVER FIREWORKS CELEBRATION & CONCERT (Rain Date – Friday, July 5th)
Gates Open: 6:00pm- TICKETS AVAILABLE AT THE GATE
Gate Tickets: $3.00 each Senior Citizens 55+ $1.00 each
Students (1st Grade thru College) $1.00 each
Entertainment by : The Kootz Band
Seating available on bleachers or track only.
No Alcohol allowed on Board of Education Property!
Food Sold by Non-Profit & Sports Organizations
Please support them!
Denville- from the : "Denville 4th of July Fireworks at Gardner Field
Music by Funktion!
from 7 til 9:30
9:30- Fireworks by Schaefer Pyrotechnics Inc" Link here
East Hanover (July 4th)Â Fireworks at Lurker Park starting at 9:15pm. DJ and Food.
Florham Park (July 4th Emmett Field) Full Day Celebration, check out their link for more info!
Hanover (7/2 at Whippany Park High School Field) "Hanover Township Recreation invites you to a patriotic celebration in honor of Independence Day on Tuesday, July 2, 2013 at Whippany Park High School Field. Music, Family Dance Party, Patriotic Parade…..and FIREWORKS!)" Town website has more information here
Lincoln Park (7/4 at JDT Medical Rehab Center, 503 W. Pine Brook Road, fireworks 9:30pm, check out this link plus flyer for details on shuttle buses. (Rain Date 7/5)
Randolph has a three-day "Freedom Festival" starting July 4th through the 6th. Featuring the best fireworks show in the county plus a parade, games, food, bands, rides, attractions, arts & crafts and much, much more! Activities all take place at the County College of Morris, located at Center Grove Road off Route 10 in Randolph. Fireworks are on July 6th:
"Freedom Festival is 2:00 p.m. to 11:00 p.m.
Fireworks
Starts at 9:45 p.m.
DJ 6:00 p.m. to 11:00 p.m.
The best show in Morris County!
$5 donation per car.
The rain date for the fireworks is Sunday, July 7. In the case of questionable weather, check the township home page for updates."
Click here for more info.
Livingston (July 4th)- Memorial Oval Celebrate the 4th of July in this special bicentennial year for Livingston.
"Food, fun and activities for everyone — and don't miss the biggest fireworks display ever presented in Livingston, in celebration of Livingston's Bicentennial!
It's a full day of events for all ages, located on the Memorial Oval on Robert Harp Drive in Livingston, NJ!", check out flyer here
Summit (July 4th at Memorial Field on Ashland ave.) "4th of July Celebration
Soldiers Memorial Field
July 4, 2013 (Performance and Fireworks Rain Date – July 5)
9:45 AM – 1:00 PM Bicycle Parade, Rides, Games, and Fun Activities
6:00 PM – 10:00 PM Musical performance and Grand Fireworks"- from town website here

Springfield (July 4th at Meisel Park) Come enjoy great music and spectacular fireworks on July 4th at Meisel Avenue Park, Springfield. Gates open at 5:00 pm, concert at 7:30 pm and fireworks to follow, $5 donation; check out flyer for more info.
For Maplewood (Memorial Park), South Orange, Millburn, West Orange and Montclair best link is Barista Kids Georgette always comes through, here is her latest post on it!
North/Central Jersey (Somerset/Middlesex):
Bridgewater (July 4th at North Branch Park) From the Somerset County Parks website:Â  "July 4
Annual event offering children's entertainers and activities, including horse rides, moonwalk, giant slide, magic show, sing a longs, and cartoon characters. Other activities include stage performers and Revolutionary period groups. The evening culminates with fireworks.
Free
5pm 11pm
North Branch Park, Bridgewater
908 722 1200 x225 "
Franklin (July 3rd Fireworks) Parking at DeMott Lane and Amwell Road. For more info. check township flier. Stuff for kids starting at 6PM, fireworks at 9pm
Highland Park (Sunday, July 7th in Donaldson Park) (thanks Leora for updating us :))
Central Jersey: (see NJ Leisure links for the actual date and more info)
Asbury Park (Boardwalk); Colts Neck (Bucks Mill Park on June 29th); Keansburg (Keansburg Amusement Park on July 3&4)
Jamesburg, Thompson Park: "Thursday July 4, 2013 – 5:00 PM
Join us and enjoy great music, food, crafts, clothing, toys, jewelry vendors, sand art, pony rides and a petting zoo.Link here

South Jersey:
See NJ leisure guide for complete South Jersey listings.
Atlantic City via Atlantic City NJ.com
"Jul 4, 2013
Thurs Begins @ dusk (9:00pm)
TICKET PRICES:
Price: Free
CONTACT:
Phone: 609-317-1000
The show promises to be an elaborate display that will be a highlight of the holiday weekend. The show is open to the public with the viewing area at the North Expansion surface parking lot and opens at 6:00pm with the show to start at 9:00pm."
Didn't find what you are looking for? Check out Best of NJ's guide to fireworks too! A great write-up complete with photos.